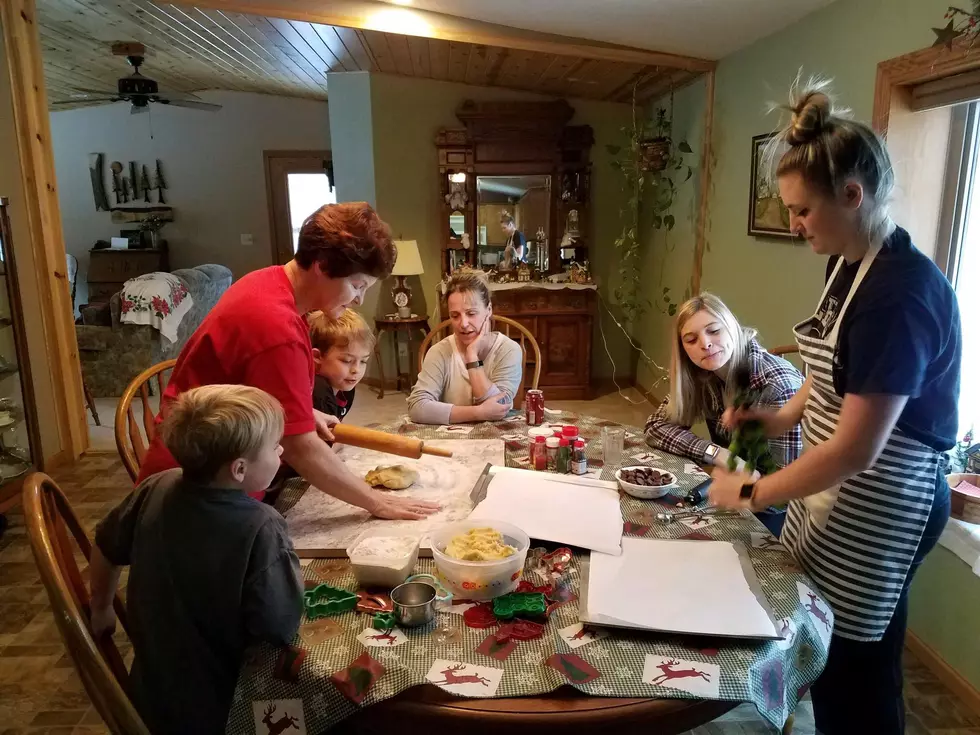 I Made 32 Dozen Cookies This Weekend, This Recipe Was the Favorite
Abbey Minke, Townsquare Media
Every year my mom's side of the family gets together to do some early Christmas baking. This year my mom, sister, aunts, and four cousins all showed up to my grandma's house to bake our little hearts out. Over the course of about 4 1/2 hours we created about 32 dozen cookies! We made sugar cookies, chocolate chip, chocolate/powdered sugar, and a new twist on peanut butter blossoms.
The new recipe this year was mine, and it got rave reviews from my cousins. Here is the recipe I used if you are looking to be the hit of your holiday party! (You'll most likely want to double it!)
1 cup graham cracker crumbs
1 1/4 cups all-purpose flour
1/2 teaspoon baking soda
1/2 teaspoon salt
1/2 cup unsalted butter, at room temperature
1/2 cup light brown sugar
1/3 cup granulated sugar
1 large egg
1 teaspoon vanilla extract
About 40 Hershey's Hot Cocoa Kisses or regular ones
1. Preheat the oven to 350 degrees. Mix graham cracker crumbs, flour, baking soda, and salt in a bowl and set aside.
2. Cream together butter, brown sugar, and granulated sugar. Once incorporated, add egg and vanilla. Slowly add in the dry ingredients by the spoonful until well mixed.
3. Scoop uniform dough balls onto a non-stick baking tray and bake for approx 10-12 minutes or until golden with very slight cracking on top.
4. Take out of the oven and place an unwrapped Hershey's Kiss in the center. Let cool, and enjoy!
Here are some pictures from this weekend's cookie adventure! 
Get More from Abbey Every Taco 'Bout It Tuesday
More From 98.1 Minnesota's New Country