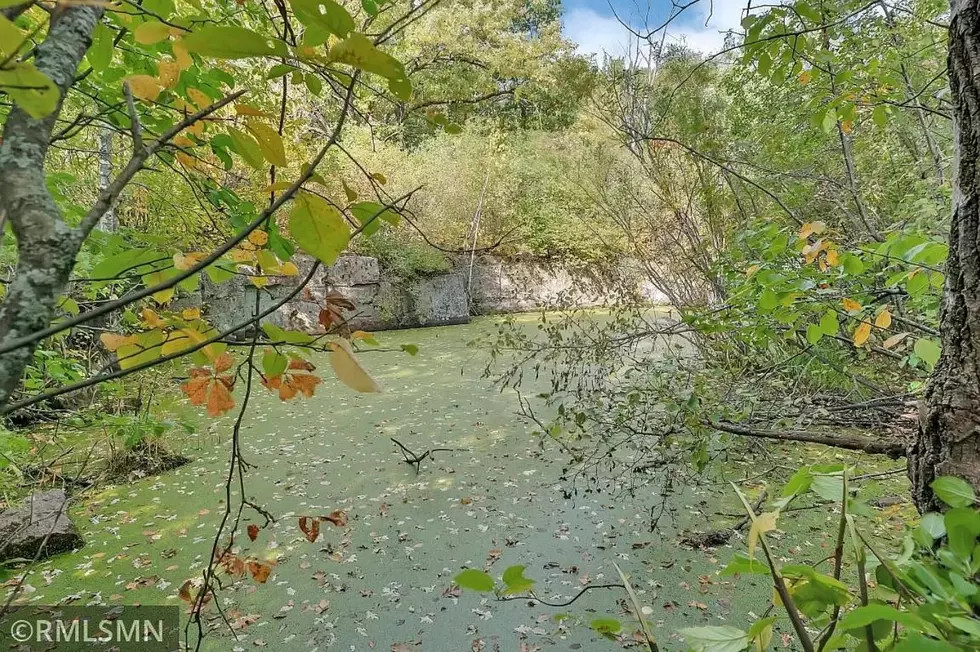 You Can Buy an Abandoned Quarry for Under $100K in Sauk Rapids
Mark Rodenwald Northstar MLS for Zillow
Will I be moving anytime soon? No. Do I want to live in a different house? Also no. Do I spend way too much time on Zillow for someone who isn't planning to move? Yes.
I was browsing what is available in the St. Cloud area this weekend and I found a place that I can't stop thinking about. Mainly because it has its own quarry!
Absolutely stunning place to build your dream home. Formerly a granite quarry. Heavily wooded, rolling land. Close to town and easy access to Hwy. 10. Road frontage on a tar road. Owner indicated lots of wild life. This has a park like feel.
I want to own my own park so bad! The whole lot is composed of 10.17 acres and was listed for sale back in September for $99,900. The average monthly cost is estimated to be right under $500, and when things get broken down that way my mind starts trying to figure out a way to make it work.
What would I do with my own former granite quarry? I'm not totally sure. But I do love spending time outdoors so it would be cool to make some walking trails around it. Do some bird and wildlife watching, and just enjoy this little wooded oasis next to HWY 10.
I better keep buying Powerball tickets and hope for the best.
Enter your number to get our free mobile app
10 Things Minnesotans Pretend to Like But Actually Don't
More From 98.1 Minnesota's New Country