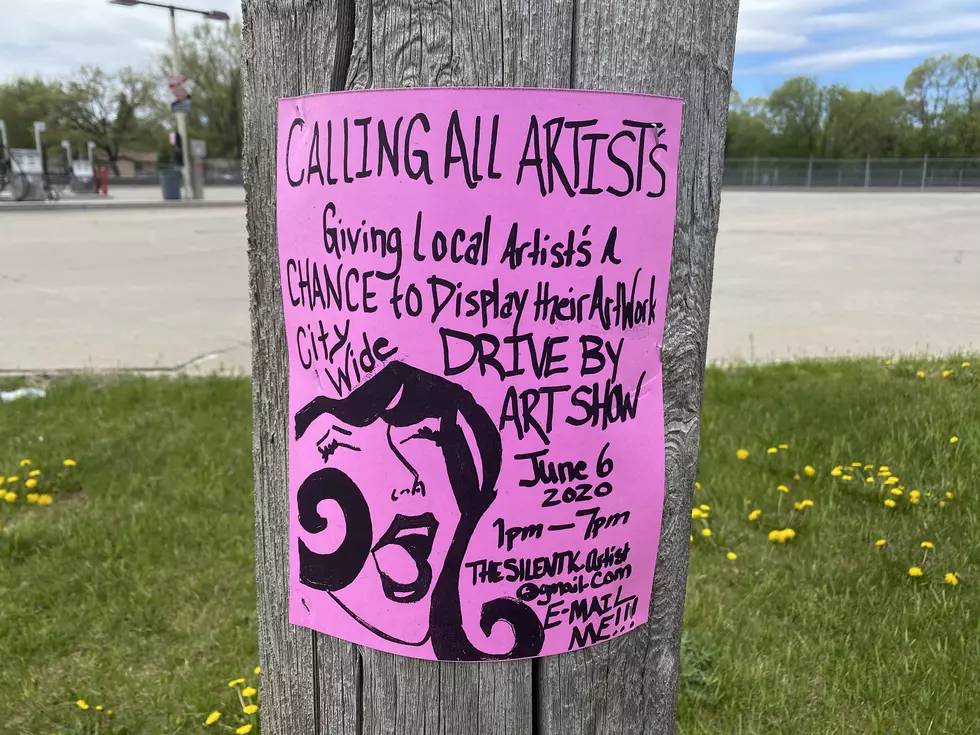 Local Artists Hosting a 'Drive-By' Art Show in St. Cloud
Abbey Minke
As I was pulling out of the parking lot at Townsquare Media I couldn't help but notice a hot pink flyer stapled to the light pole across the street. I had to pull into the parking lot of First Fuel Bank to check it out closer.
Calling all artists.
Giving local artists a chance to display their artwork in a City Wide Drive By Art Show.
Enter your number to get our free mobile app
The drive by art show is being put on by St. Cloud artist The Silent Kah, and she is encouraging people to display their art (physical art, singing, music, dance) in their front yards on the day of the show from 1-4 PM for people to drive by and enjoy.
With so many festivals, fairs, and of course art crawls being postponed and canceled, The Silent Kah wanted to not only give artists a chance to display their work, but also get the art in front of people where it can hopefully inspire and bring joy. In an email she said:
I believe this Idea could change the world  and we're doing it all with our art. When you see/hear something beautiful there's something inside us that gets ignited. You feel inspired, you feel you want to create something also! NO MATTER WHAT IT IS.
The only "rules" for this event for participants would be getting your art together, creating it, setting up, and displaying your art. Then email thesilentk.artist@gmail.com to be added to the map she is putting together. The event is totally free and it will be the first one of it's kind in St. Cloud.
Minnesota Mom Stuns Her Neighborhood with Amazing Sidewalk Art
More From 98.1 Minnesota's New Country