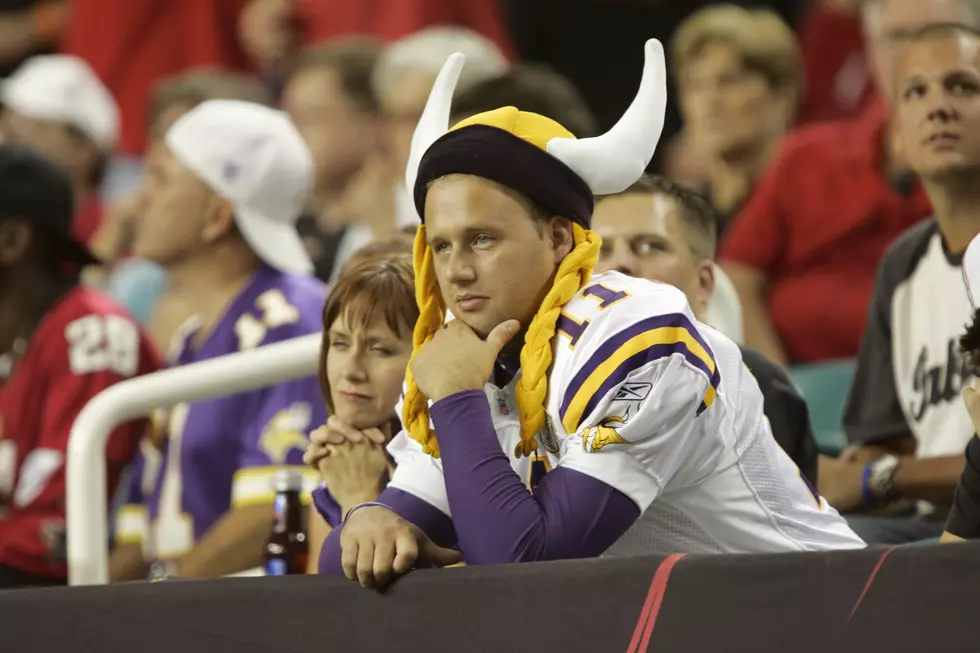 A Historically Bad Loss For This Vikings Yesterday, Check This Stat Out
Getty Images
By now you know the Vikings lost to the New York Giants yesterday. The loss may or may not have cost the Defensive Coordinator, Ed Donatell, his job (as of 1:25pm this afternoon he still has a job). Historically, the Vikings should have won that game, at least when you look at some statistics. In fact, the Vikings were the first team to lose a game in the Super Bowl era after doing these 3 things, that's depressing!
According to OptaStats, "The official Twitter page for @StatsPerform's US sports coverage, providing you with in-depth analysis and deep data across sports. Formerly @StatsBySTATS", on Twitter:
The Vikings are the only team in the Super Bowl era to complete at least 80.0% of their passes with no turnovers and no sacks allowed and still lose (regular season or postseason).
NFL teams had been 47-0 in the Super Bowl era when doing all of that in a game before yesterday.
Ouch, that hurts.
But here's the thing about stats, you can find stats to back up just about any argument you want, it's just how you use the data. I'd like to see the stat that claims the Giants should have LOST that game, even though they scored more points than the VIkings did.
It is a tough loss for Viking fans far and wide, but at the end of the day, or really at the end of the game, we all went on with our lives, knowing that there is always next year. Right, Jackie?
LOOK: These Are the Richest NFL players
To uncover the richest NFL players,
Stacker
consulted
Celebrity Net Worth
and ranked them by their 2022 net worth, calculated using a proprietary formula.
This $1 Million Home in Sartell Has an Indoor Basketball Court
175 Years of Benton County History
More From 98.1 Minnesota's New Country