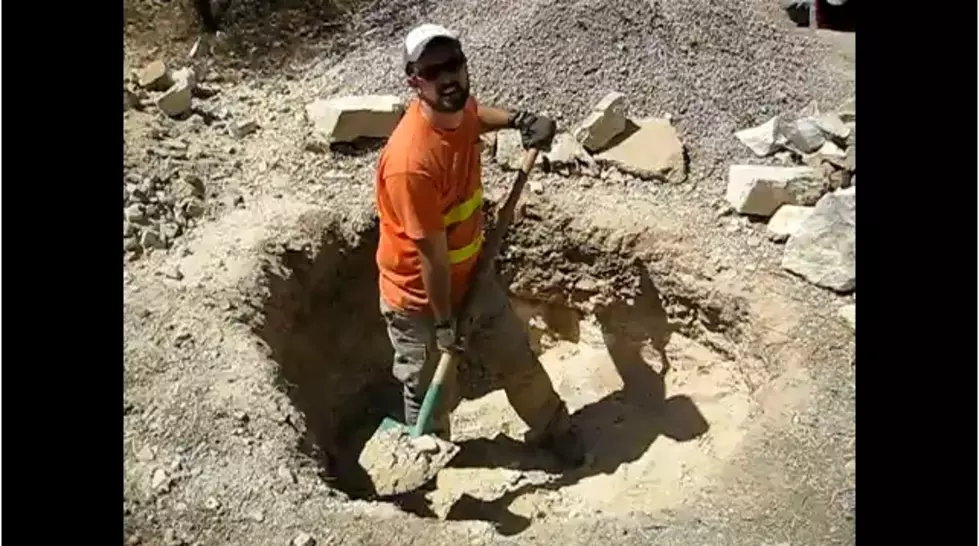 Where Would You End Up if You Dug Straight Down from St. Cloud?
digging ditches, YouTube
It's a weird question that I know we've all thought about. Where would we end up if we dug ourselves the deepest hole ever and ended up on the other side of the world? Listen, it sounds bizarre, but when you've been in quarantine for 9 straight weeks like I have been, you start running out of normal things to ponder.
It's an interesting question. I know that I personally have always thought and been told that I'd end up in China, because that's pretty much the opposite side of the world, right? Well, no, not exactly.
We'll have to open up our minds for this scenario to work. Obviously, one person wouldn't be able to pull it off...but, if it were possible here's where you'd end up.
You'd be in the middle of the Indian Ocean smack dab between South Africa and Australia. Yep, you wouldn't be hanging out with some new friends eating amazingly authentic Chinese food. You'd better hope someone had a boat you could use. You're going to need it.
Enter your number to get our free mobile app
According to the website, Antipode Maps, your exact coordinates if you dug a hole in the 56303 zip code would be -45.573837, 85.798208 (45° 34' 25.8" S, 85° 47' 53.5" E). 
Enter in your address from anywhere in Minnesota and you'd still end up in the middle of the Indian Ocean because it's huge. I hate to ruin your childhood, but no, China would not be your destination. China's antipode is somewhere off the coast of Chile.
It's kind of fun to look up antipodes. Waste some time at work today and check out the antipode map. Your kids are going to think you're a genius the next time they ask you the age old question and you actually answer it correctly.
Guide To Every Drive-In Throughout Minnesota
More From 98.1 Minnesota's New Country