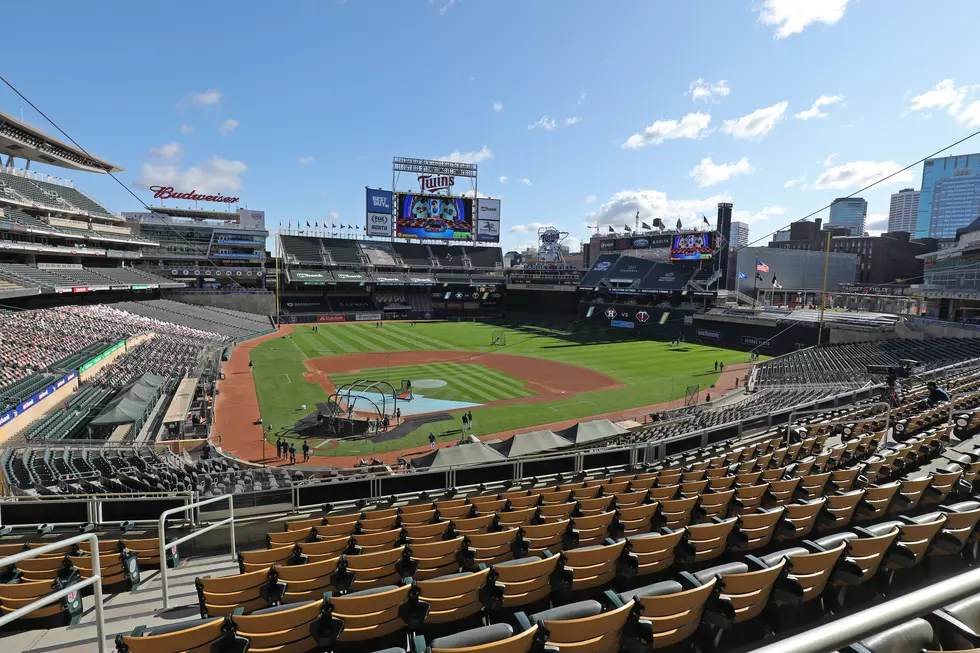 Twins Offering Fantasy Batting Practice Experience for Charity
Getty Images
The Minnesota Twins are offering fans a once-in-a-lifetime chance to take batting practice with Twins legends, and in the process raise money for their charity. Swing for the Kids Fantasy Batting Practice will benefit The Minnesota Twins Community Fund which helps get kids involved in baseball and softball programs:
Event attendees will get the chance of lifetime to take batting practice at Target Field. Each 90-minute session will also include appearances by Twins legends including Hall of Famer Rod Carew, Bert Blyleven, Tom Kelly, and or other Twins alumni.
The experience will be on June 5th at Target Field, where they will also be broadcasting the Twins vs. Kansas City Royals (3:10 PM) game on the Target Field video board. It is open to participants 13 and older and will consist of five rotating groups of six people hitting, outfielding, infielding, being in the bullpen and dugout.
When you register you will pick a registration time, and the Twins shared who will be there when, with appearances subject to change:
3:00- 4:30PM (90-minute session) (Appearances: Bert Blyleven, Tom Kelly, and Rod Carew)
5:00- 6:30PM (90-minute session) (Appearances: Tony Oliva and Rod Carew)
Participating will cost you $500, but $400 is tax-deductible and in addition to the experience, you will also receive a custom Twins jersey.
The Minnesota Twins Community Fund is an organization that is involved with many projects aimed at getting kids into baseball. They've helped build ball fields in the midwest, provided equipment to teams, and programs that introduce kids to the game. For more on the organization, visit them online.
Meet the 2021 Minnesota Twins
15 Minnesota Emojis We Need On Our Phones ASAP
More From 98.1 Minnesota's New Country