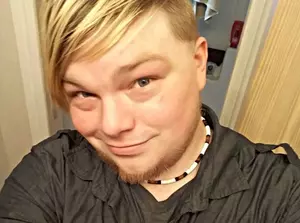 Man Withdraws from Brainerd Council Race Due To FB Threats
Chris Mathison
Meet Chris Mathison, 33 of Brainerd. A man that has spent most of his life living in the Brainerd area because of the people, the natural beauty, and because it's home. A man that has seen too many Brainerd businesses go out of business...a man who wants to help the vacation destination city grow and develop...a man who has a vision for Brainerd's future in other was as well.
FOCUS ON MENTAL HEALTH RESOURCES & AWARENESS
FACEBOOK THREATS AND ONLINE BULLYING
Going into the race, he expected the typical personal questions. People digging into his past and using his Bipolar Disorder, which is controlled by medication, against him in the race. But when it turned into physical threats against him, as well as threats against his family...that's when he said it went too far. In an interview yesterday on "It Matters with Kelly Cordes," my program on WJON AM 1240, Chris told me that sometimes you have to put yourself and family first, and this time, it was necessary. Chris does however, wish that it hadn't turned out this way.
This journey however; is not over for Chris. Taking what he has learned from this experience, in typical positive action that you would expect from a fighter like him; Chris is going to take this time to finish his Associate's degree and hopes to serve people, starting with peer support training. Chris said, "A Peer Support Specialist is a person who has walked the path of recovery from mental illness and is employed to assist others in their journeys of recovery. As a peer support specialist, I would promote hope through positive self-disclosure,  (including this experience), & demonstrating by example that recovery is possible."
I asked him if it might be possible he would run again in the future; Chris said he wouldn't rule it out.
If you would like to listen to Chris's interview, click on the player below.