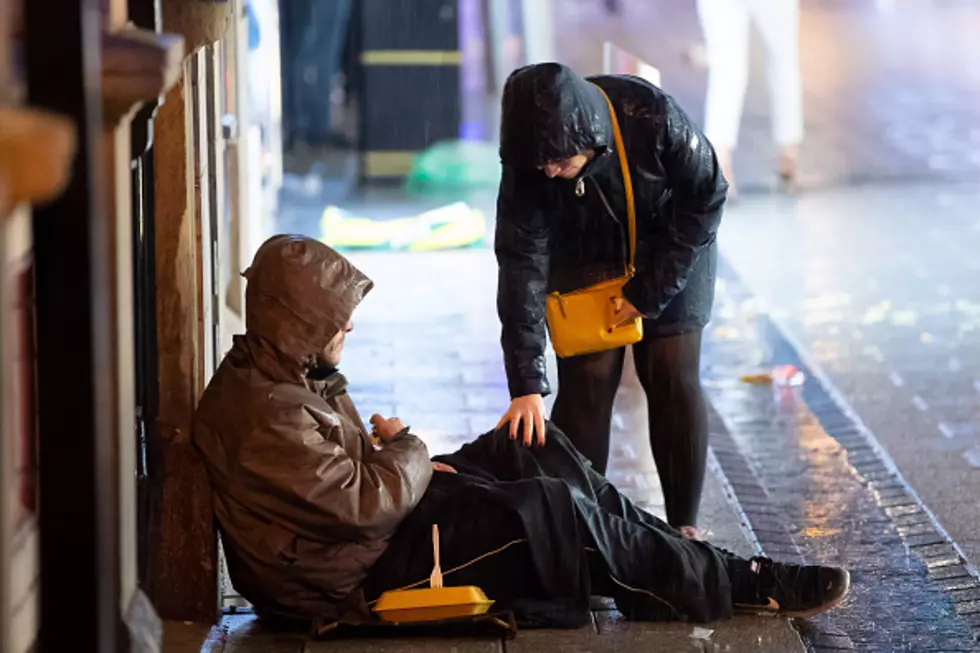 Expert Advice On Helping Our Homeless
Getty Images Matthew Horwood
CIRCUMSTANCES BEYOND OUR CONTROL
Anyone with a heart can't help but feel for the people that are living homeless; especially during these cold winter months. Wanting to help someone you see on a street corner, and knowing how to truly help the homeless are questions that many of us have. Many of us also wonder if those people out in the cold asking for money every day are really homeless?
Enter your number to get our free mobile app
We asked Pastor Carol from Place of Hope to come in and speak to us about the homeless in our area.
Pastor Carol reminded me that circumstances can change overnight for families living paycheck to paycheck. A sickness; a death in the family; loss of a job. Good people have terrible things happen, and we should always remember that we could easily be in that same situation. There can also be people that are working that are homeless, but minimum wage Isn't enough to find a place to live.
1. NO CASH HANDOUTS: To truly help the homeless, she recommends handing those people a card with information on where to go to get help. Ask them if they know where the Salvation Army is, as well as Place of Hope. If you can give them the locations of those places, and if you have food, that would be the best way to truly help those individuals.
3. MAKE DONATIONS TO PLACE OF HOPE: If you really want to help the masses of homeless, give to the organizations that can help the most people possible.  Place of Hope needs your winter clothing donations for men, women, teens and kids desperately. Coats, hats, gloves, boots, sweaters, long sleeved shirts and jeans. They are ONLY taking winter clothing right now. If you would rather make a cash donation, that will help as well. They open their doors to give people a place to sleep on those unbearably cold nights. As Pastor Carol said; we bring our pets in out of the cold; we are talking about people here; and they really need our help. Click HERE to help Place of Hope, and HERE to help The Salvation Army.
You can listen to the FULL interview with Pastor Carol, by clicking on play button below, to hear more great advice on how to help, and understand homelessness in our area a little better.