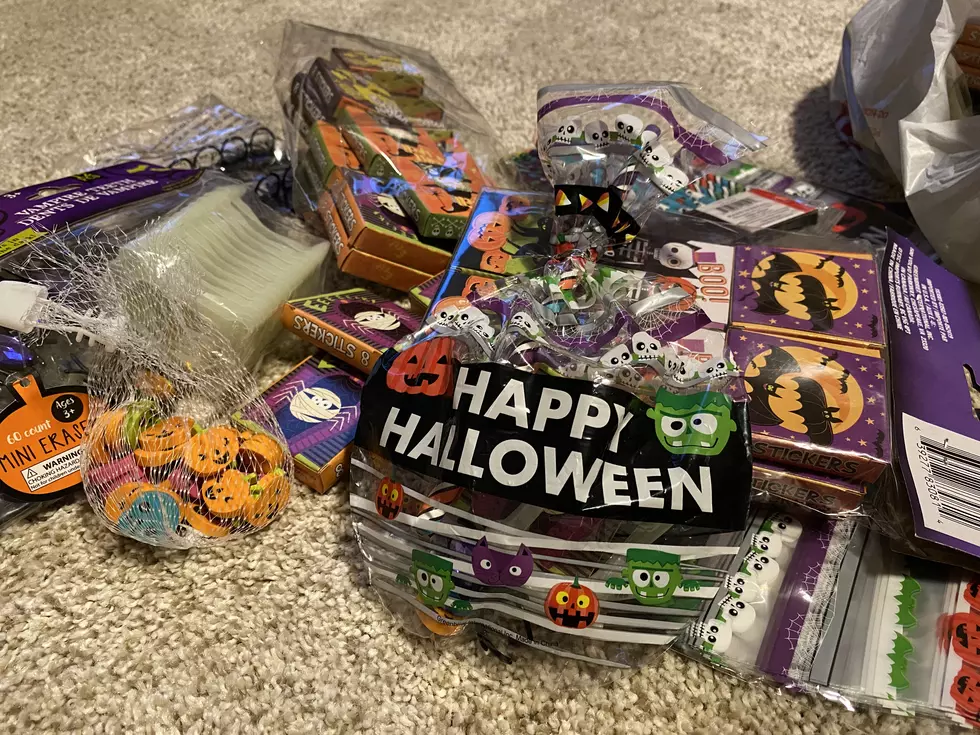 Everything in My 'CDC Friendly' Trick-or-Treat Bags This Year
Abbey Minke
The Center for Disease Control came out with their Halloween guidelines this week. In the "Moderate Risk" category they created, was this activity:
Participating in one-way trick-or-treating where individually wrapped goodie bags are lined up for families to grab and go while continuing to social distance (such as at the end of a driveway or at the edge of a yard)
I guess I have always been ahead of the curve, as this will be my 4th Halloween creating individually wrapped goodie bags for my trick-or-treaters. I grew up just far enough out of town where we didn't get the door-to-door activity on Halloween night, so I really go all out when it comes to hanging out goodies.
In years past we have had right around 80 ghosts and goblins ringing our doorbell, and I usually put together right around 70-80 goodie bags. I like to spend a fall afternoon assembling them while watching the Disney special where they decorate Walt Disney World for Halloween. It really puts me in the spooky spirit.
This year I am scaling back a little bit, just because COVID-19 has the whole holiday up in the air. The CDC is literally encouraging people not to trick-or-treat, as the usual way to do it has been deemed "high risk". It really sucks the joy out it when you leave a bucket of candy at the end of the driveway.
I'm not letting it totally destroy my spirit though. Here is what I am putting into the 50 (at least) goodie bags for 2020.
Everything in my CDC Friendly Trick or Treat Bags
Enter your number to get our free mobile app
8 Fall Activities to do in Minnesota
More From 98.1 Minnesota's New Country