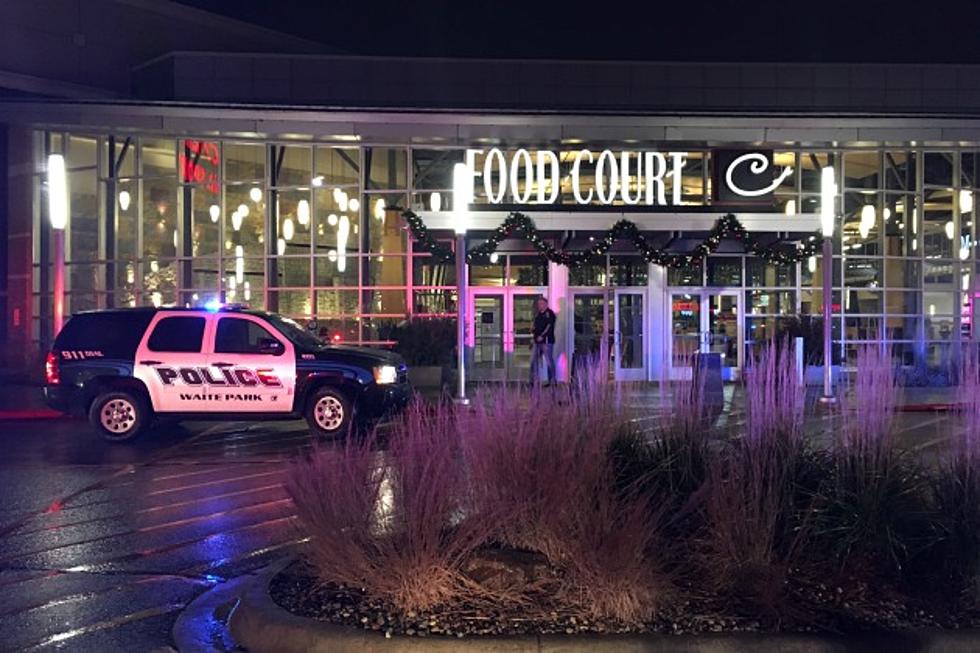 UPDATE: Police Investigate Gun Complaint at Crossroads Mall [PHOTOS]
Jim Maurice, WJON
WAITE PARK -- Shoppers were let out of the Crossroads Mall while police continue to investigate a gun complaint incident.
St. Cloud Police Sergeant Jason Burke says officers were called to the mall at about 6:15 p.m. Thursday in connection to a gun complaint.
Waite Park Police Chief Dave Bentrud says a man and a woman were sitting in a parked car near the food court area when two unknown man came up to their car. One of the men tapped on the couple's car window, lifted his shirt and showed the couple a gun strapped to his waistband.
The gun was not pointed at the couple. Both men were last seen walking into the food court in the mall.
No injuries have been reported. Police are looking at security footage to get both suspects descriptions.
Police believe the suspects are no longer inside the mall. The entire mall has been searched by officers, nothing has been located.  There were no additional incidents or complaints inside the mall reference a person with a gun.
The mall will be closed for the remainder of the Thursday.
Authorities will continue to investigate the incident. Additional information will be release Friday by Waite Park Police Department
More From 98.1 Minnesota's New Country