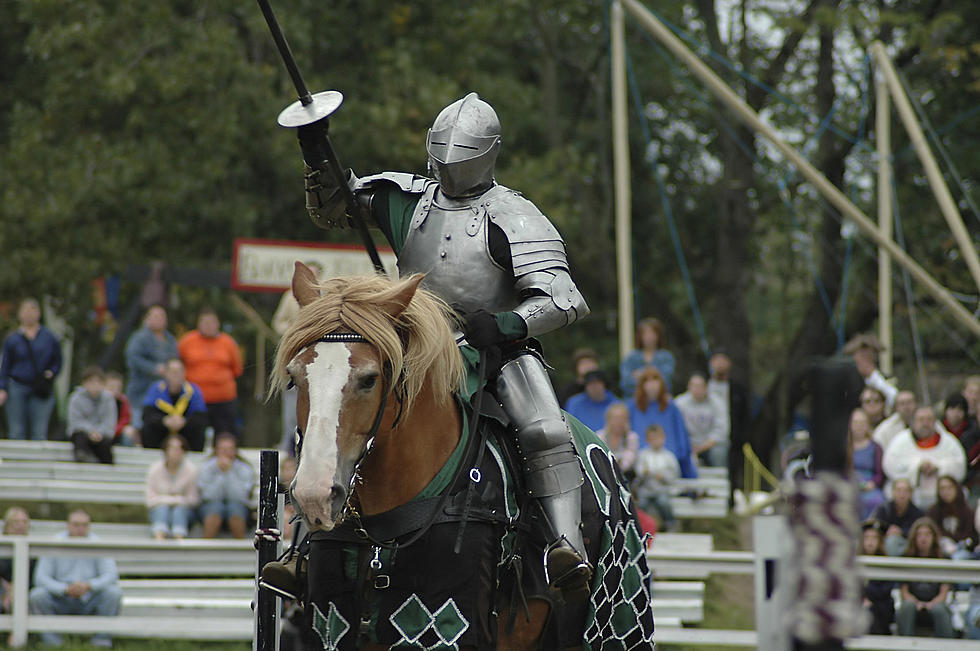 Here's How to Navigate Getting to and from the 2023 Minnesota Renaissance Festival
Sara Robinson
Okay, take a deep breath and consider the depth of your love for The Minnesota Renaissance Festival. All of the medieval fun, the costumes, the food, the amazing handcrafted products for sale, Puke & Snot... It's all been a lot of fun.
Until this year.
Now, don't get me wrong -- RenFest has the potential to be all kinds of fun in Shakopee again this season. But it could be a really bad time getting to or from Fest if you don't do some planning.
Why?
Complaints about ongoing Festival traffic headaches prompted Scott County officials to amend the Festival's operating permit.
And there's the rub.
This year, the Festival is operating under a pretty elaborate -- and mandated -- parking and busing plan.
PLAN YOUR RIDE
Here's an overview of how to navigate getting to and from RenFest this year.
In short, you can:
Park on-site
Get dropped-off or picked-up
Park in a lot and take a bus to the Festival Grounds.
FESTIVAL GROUNDS PARKING
If you want to park on the Festival Grounds, you still can. BUT, you'll need to buy a prepaid parking pass online for $10. And only 7,000 can be issued for each day of the festival. Directions and details are here.
RIDE SHARE
Want to take a Lyft, Uber or other app-based ride service to get to the Festival -- or have someone drop you off or pick you up? No problem. The RenFest website has the details and directions. And it's free to be dropped-off or picked-up. (Of course, your ride will still need to drive in Festival traffic.)
PARK & RIDE
If you don't park at the Festival Grounds or catch a ride share, you'll need to take a shuttle bus from a designated Park & Ride lot, running between 8 a.m. and 8 p.m.
For a $5 round-trip shuttle bus ticket available to purchase at the shuttle bus location, you can park for free at a designated location and be bused to the Festival Grounds.  Plus, you'll get $5 in "Bus Bucks" that you can use toward a discount on your admission or a souvenir at any Festival merchandise shop.
The Park & Ride locations will be phased-in over the run of the Festival:
Get the addresses for the lots and details on what's allowed -- and what's not -- on the buses to and from the Festival.
REAL-TIME ANNOUNCEMENTS
RenFest will use Twitter -- or whatever they're calling it then -- to alert you to parking availability at the Park & Ride sites or other traffic/parking issues. See their account -- @MNRenaissance -- and watch for updates on your day of fun at the Festival using the hashtag #MNRFParking.
That's the overview on getting there. But you can find much, much more info about the Festival overall at the Minnesota Renaissance Festival website.
Huzzah! And remember to drive friendly...it may be a bumpy ride.
Here is the lineup of The 2023 Minnesota State Fair Grandstand Concert Series
LOOK: Highest-Rated Museums in Minnesota, According to TripAdvisor
Stacker
compiled a list of the highest-rated museums in Minnesota, according to Tripadvisor.
More From 98.1 Minnesota's New Country