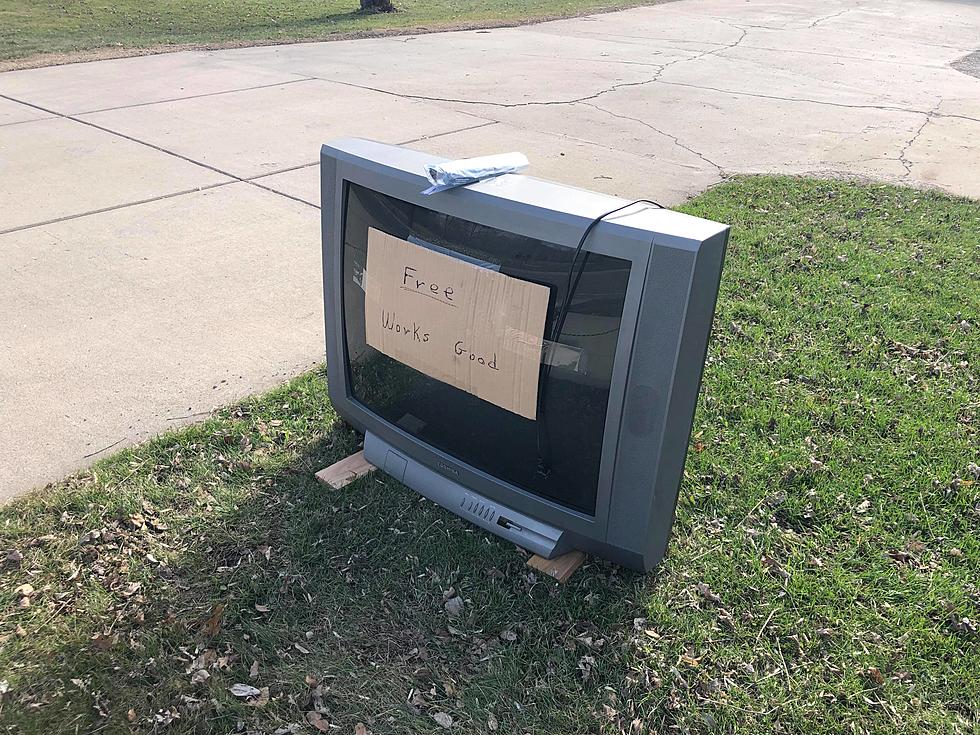 10 Free Things You Can Find On St. Cloud Curb Sides
Abbey Minke, Townsquare Media
Treasures are everywhere, you just gotta look for them! Here are 10 things you can usually find for free on curb sides around St. Cloud and all of Central Minnesota.
1. TV's
They usually aren't the latest and greatest model, but in Central Minnesota we wouldn't put it on the curb for someone to take if it didn't work.
2. Couches
Febreze bathe it, get a cheap cloth cover, and you got yourself a brand new addition to the living room.
3. Work Out Equipment
We all go through phases. Hopefully yours starts when a neighbor finishes.
4. Old Bikes
If you know how to make basic repairs you're in good shape. Just make sure they are actually up for grabs and weren't just left there by some neighborhood kids.
5. Lamps
Light bulbs are cheap. Finding cool affordable lamps is not.
6. Wall Art
My parents found the perfect painting for our family room at the end of a moving neighbor's driveway. They still display it proudly.
7. Coffee/End Table
A few Pinterest articles and some elbow grease can turn that rough looking table into a great conversation piece.
8. Old Lawn Chairs
9. DVD/VCR/Stereo Systems
Netflix and an Amazon Alexa have replaced these old operating systems. But if you are into hard copy media consumption, you won't be hard pressed to find your player of choice!
10. Miscellaneous Box
Extension cords, plates, various hand tools, campfire forks, anything could be in that free box. It's always worth taking a look, you never know what you might find!
Have you found any gems at the end of driveways? Share it with us on the 98.1 mobile app!