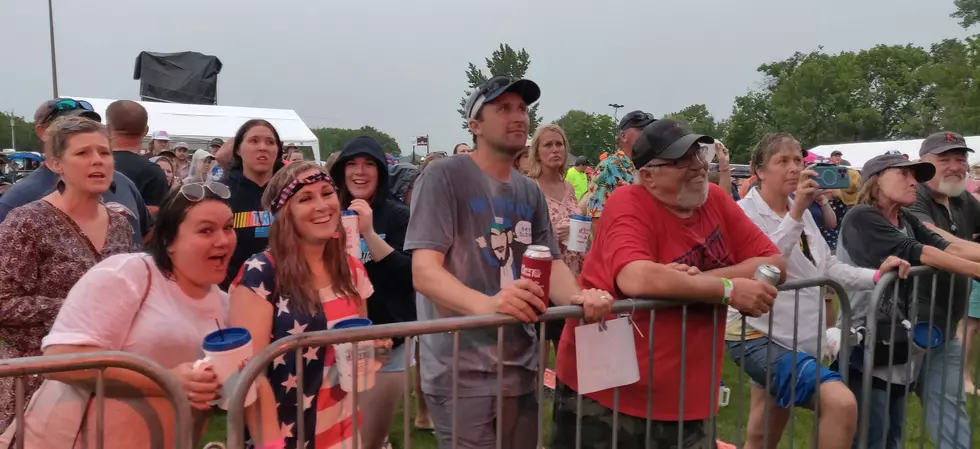 Will Any Of These Artists Be Chosen To Play Pierz Freedom Fest In 2023?
Darin Dorholt
We are starting to enter into that time of year where we are waiting on announcements for NEXT summer's Country music festivals. Both festivals big and small are working on the lineups for the next year, and one that's nearby, Pierz Freedom Fest asked you, fans of the event who you would like to see in '23, the 10th year of Freedom Fest.
I'll admit I am a little late to the party on this one, as the list was posted back in August, but if there is a hint on the list as to who will be coming next year there doesn't seem to be any clues. So who, if any of these artists, will be playing at Freedom Fest next summer?
The list posted by Freedom Fest for ideas for this upcoming year was as follows:
Travis Tritt
.38 Special
Scotty McCreery
Granger Smith
The Oak Ridge Boys
Kip Moore
Jo Dee Messina
Tracy Bryd
Sara Evans
Parmalee
Jordan Davis
Chris Janson
Chris Lane
Gary Allan
A pretty nice list! Fans of the event weighed in on their picks, there were over 400 comments on the post in regards to who YOU wanted to see perform. Here are some of the most popular responses:
Personally, I'd love to see Travis Tritt AND Chris Janson but I don't know the likelihood of that happening.
Who would YOU want to see play? Let us know using the chat feature on the FREE 98-1 app! Also, don't forget you've got more chances to win up to $30,000 with the Cash Cow Code!
Come With Us and Tour Gilman in Pictures
Come With Us and Tour Clear Lake in Pictures
More From 98.1 Minnesota's New Country