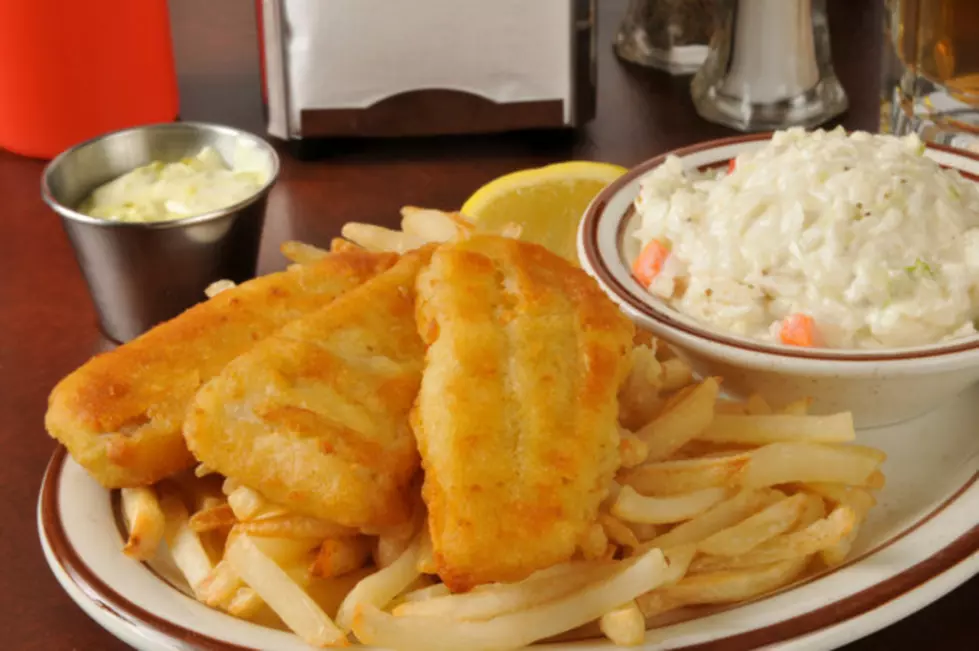 Weekly Fish Fries Back Again Throughout Central Minnesota
MSPhotographic
ST. CLOUD -- Whether you're eating fish on a Friday as part of a religious observation or just love perfectly prepared fish at a great price, Central Minnesota is the place to be during this Lenten season.
Fish Fries are a widely popular tradition during this time of year, and there is no shortage of businesses that offer the great tasting meal of  deep-fried fish, french fries, cole slaw and all the other sides.
Looking for a great place for fish? Here are some places to check out starting Friday, February 16th and going to the end of Lent.
St. John the Baptist Parish (Collegeville 4p-7p) $12 Adults, $5 kids 5-10
Sauk Rapids VFW Post 6992 (Sauk Rapids 5p-8p) $9 per plate
St. Anthony's Parish (St. Cloud 4p-7p) $10 Adults, $5 kids
St. Cloud VFW Post 4847 (St. Cloud, 4:30p-7p) $9
St. Augusta American Legion (St. Augusta 5p-7:30p)
Waite Park American Legion (Waite Park 4:30p-7:30p) $10
Royalton American Legion (Royalton 5p-8p)
St. Paul's Catholic Church (Feb 23rd 5p-7p) $9 Adults, $5 kids
There are several bars and restaurants also serving up fish dinners during Lent. If there is a fish fry we need to add, message me at alex@wjon.com.
More From 98.1 Minnesota's New Country