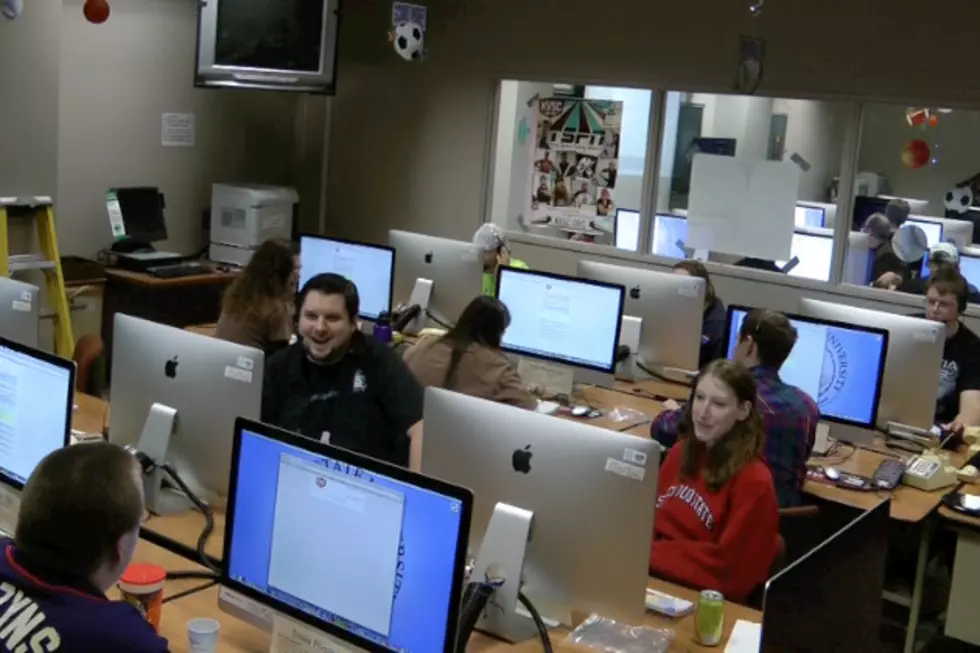 This Popular St. Cloud Event Turns 44 This Weekend
Dan DeBaun, WJON
TRIVIA ON TRIAL - ANNUAL TRIVIA WEEKEND STARTS TOMORROW!
Are you a lover of trivia? Grab your friends, create a team, and join in the fun! KVSC's 44th Annual Trivia Weekend is happening this weekend, February 17th through February 19th.
This weekend's event is called 'Trivia On Trial'.  'Trivia On Trial' will challenge competitors for 40 hours of testimony. If you've always wanted to get into trivia, newcomers are welcome to join in on all the fun. There have been teams that have been playing for years as well.
CONTEST DETAILS
The contest will begin at 5 pm on Friday, February 17th, and will end on Sunday night, February 19th at 7 pm.  The questions will be read live on-air at KVSC and streamed for 40 hours. Trivia writers and volunteers take a break from 2 am to 7 am overnight from Friday to Saturday and then again from Saturday to Sunday.
Teams can expect enhanced overnight activities to keep you busy and sleepy! Visual trivia images will be available ahead of time for teams to do some investigating. Trivia Hotline Volunteers will have the option to participate virtually and in person. There will be both an in-person live Awards Ceremony and an online option that will be taking place at the Ritsche Auditorium at SCSU.
SHAKE A HAMSTER BAND
The Shake a Hamster Band, KVSC's House band for the weekend will be performing "FOR THEIR LAST CALL" at the Red Carpet Nightclub, on Sunday, February 19th. This is a super fun after-party. Everyone is encouraged to attend as you'll be seeing special Hamsters of yesteryear making an appearance.
TEAM REGISTRATION
Team registration is now open and at the KVCS studios at Stewart Hall, SCSU, basement level in room 27. You can learn about the contest's history, and rules for play, as well as how to volunteer on the phone hotlines by clicking HERE now.
8 Field Trips All Central Minnesota Kids Went On
Pictures from the 2023 World Snow Sculpting Championships In Stillwater Minnesota
The World Snow Sculpting Championships were held recently in Stillwater where teams from as far away as Mexico and Columbia competed against each other for a share of the top prize, medals, and the title of World's Best when it comes to snow sculpting.
Bits O Bacon Chocolate Chip Cookies
More From 98.1 Minnesota's New Country