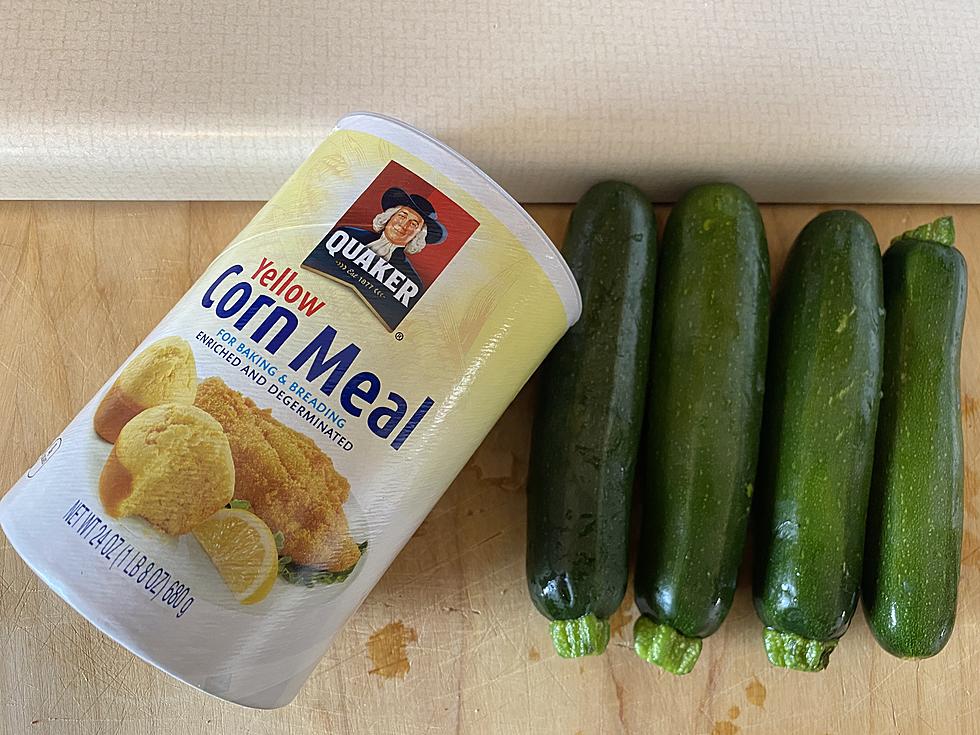 Take A Virtual Trip To The South: Kelly's Southern Fried Zucchini Chips
(PHOTO: Kelly Cordes)
BRINGING BACK A BIT OF THE SOUTH
My Mother In Law from Kentucky, was a great cook of southern dishes, and taught me all kinds of new recipes that I'd never tried before. Granted; if you are from Minnesota, they take some getting used to; but after awhile, you start to crave them. Here you'll find steps to make Southern Fried Zucchini; but you can also use this recipe for Fried Green Tomatoes. Heck! Try it on your favorite veggies and see what you come up with. I hope you enjoy! Sometimes I just fix a bunch of zucchini for my meal when I'm craving it.
4 regular size zucchini.  (about 4-6 inches)
Corn meal...yellow or white is fine
1/4 cup of olive oil approximately
1 tsp salt
1 tsp pepper
1 tsp garlic salt
A quart ziplock bag
Enter your number to get our free mobile app
mix corn meal, salt, pepper and garlic pepper in a ziplock bag.
Chop up four zucchini into slices. I prefer them less than an 1/8 inch thick. The thinner the crispier they become.
Add 1/2 of zucchini slices to bag. Seal bag and shake until well covered.
Add enough olive oil to a frying pan to cover the pan about 1/8 of an inch.
When oil is hot, add zucchini in a single layer.
When zucchini starts looking brown, flip it over and brown the other side.
Place a paper towel on a plat, and remove fried zucchini to paper towel to absorb excess oil
Eat with your favorite meal...or as a snack. I love it! I hope you enjoy it!
SEND ME YOUR SUMMERTIME RECIPES 
If you have a favorite dish you'd like to share with us, please send me pictures of how you make your dish, as well as the recipe, and I'll feature you this spring or summer! Send your recipe and pictures to Kelly@minnesotasnewcountry.com.
LISTEN TO KELLY WEEKDAYS FROM 6-10 ON MINNESOTA'S NEW COUNTRY
QUARANTINE CUISINE: Step-by-step directions for making Southern Fried Zucchini