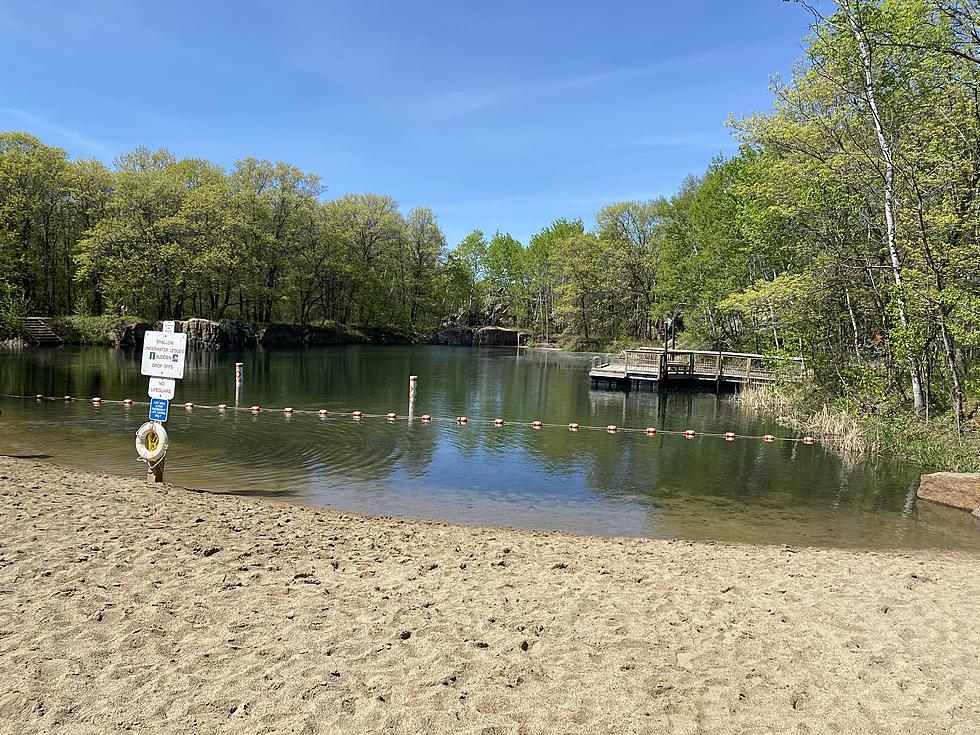 Swimming Quarries are Open For the Summer at Quarry Park
Abbey Minke
Beat the heat this summer with a jump into the cool waters of Quarry Park in Waite Park. The two designated swimming quarries at the park are open for swimmers.
Stearns County Parks shared the news to their Facebook page on May 19th:
Quarry Park Swimming Quarries – Yes! They're open!

Quarry Park is open from 8 am to one-half hour after sunset every day of the year. The two swimming quarries are open whenever the park is open.
So as long as it is within park hours, and of course the weather is permitting, you can go for a swim at Quarry Park.
Along with the update on the quarries being swimmable, the Stearns County Parks department shared that children should always be supervised, and everyone should swim at their own risk as there are no lifeguards on duty.
When you are going to the quarries for a swim, there are two to pick from. Quarry #2 is 116 feet deep with high rock formations. That is the one that attracts the adventurous at heart, and usually results in some really fun cliff jumping videos online. Quarry #11 is 40 feet deep with a sandy beach, pictured above. Personally, that one is my favorite, it's more lowkey with the sandy beach, and a shorter walk from the parking lot.
Remember, daily parking permits are $5, and year-long passes are $20. I gotta get my own pass this week. Have a great summer hanging out at Quarry Park! Get everything you need to plan your trip to the park on their website. 
PS: Remember last year when there were capacity limits for being at the park? How nice is it that we aren't dealing with that again this year.
15 Minnesota Town Names That Are Hard to Pronounce
Crow Wing State Park's 1800s Ghost Town
More From 98.1 Minnesota's New Country