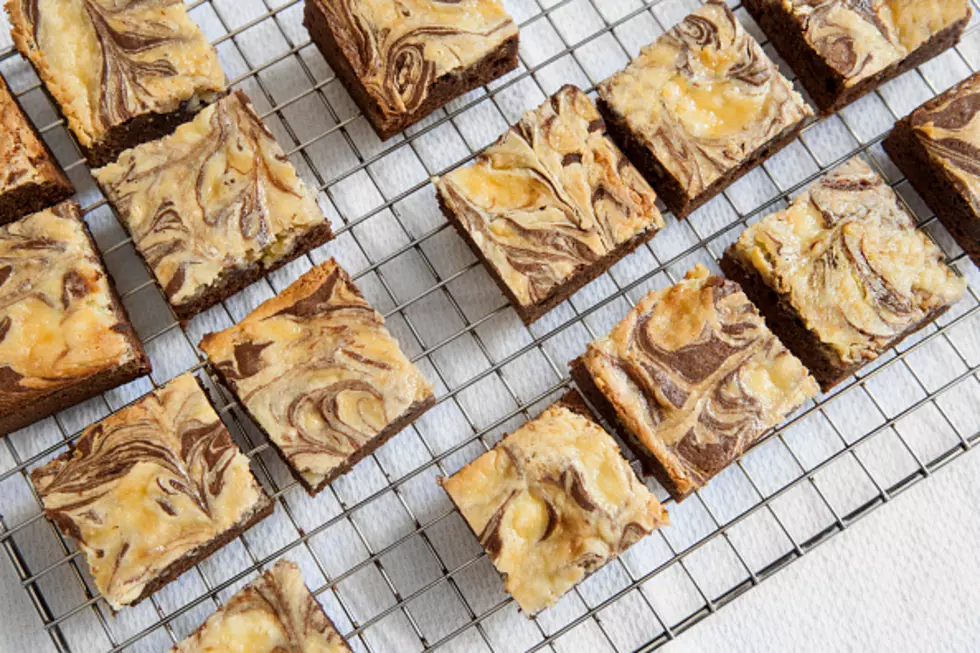 Surprise Pumpkin Swirl Brownies Recipe
Universal Images Group via Getty Images
If you have a sweet tooth, but are looking for delicious, heathier options, you just might make this your go to recipe. If you love chocolate and pumpkin, You'll never miss the flour and sugar that are NOT in this recipe. Some say this is  a healthy recipe; in my opinion, if you are going to eat something sweet, it is a much better option; and it IS gluten free. The recipe comes from dontwastethecrumbs.com. I hope you enjoy it! I'm adding this to my recipe book.
Enter your number to get our free mobile app
Grease a 9 x 13 inch baking dish with butter.
In a blender, combine the following:
2 cans black beans, drained and rinsed 3 times
1 cup maple syrup
1/2 cup coconut oil, melted
4 tsp vanilla
4 tbsp of cocoa powder
1 cup of oats
1/2 teaspoon salt
1 teaspoon baking powder
Pour the blended mixture into the prepared pan.  Sprinkle chocolate chips over the entire mixture. Or make it even healthier, and Don't use chocolate chips. It's your recipe. Do what you want.
Clean the blender and add the following ingredients and mix well:
4 ounces of cream cheese
1/2 can pumpkin puree
1 egg
2 tablespoons of maple syrup
1 1/2 teaspoons of pumpkin pie spice
Using a spoon, take dollops of the pumpkin mixture over the brownie batter until blender is empty. Take a butter knife, and start one inch from side of pan, and run the knife all the way down the pan so the mixture makes a slight design. Then move the knife over by one inch intervals and repeat until the whole pan has been completed.
Bake for approximately 40 minutes, or until brownies start to pull away from the sides of the pan. The brownie should be gooey. If you'd like the brownie to be firmer, just place them in the fridge.