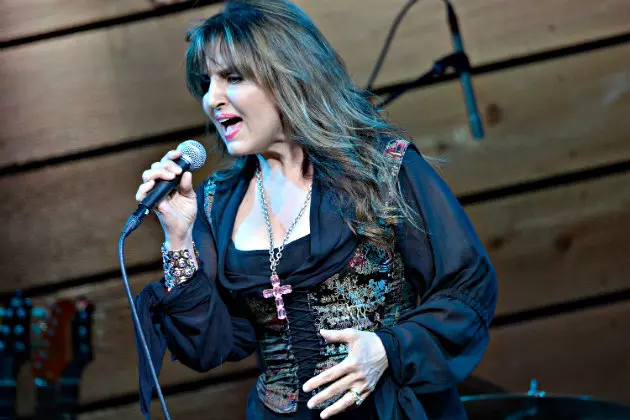 Sunday Morning Country Classic Spotlight to Feature Deborah Allen
Rick Diamond, Getty Images
Born Deborah Lynn Thurmond September 30, 1953 in Memphis, Tennessee, Deborah Allen is a country music singer, songwriter, author and actress.  She was strongly influenced by Elvis Presley, Brenda Lee, Tammy Wynette, Dolly Parton, Patsy Cline, Willie Nelson and Johnny Cash.
At 18, she moved to Nashville to begin her career in music.  In 1983 she scored big time with the smash hit, "Baby I Lied" reaching number four on the country chart.  The song was written by Allen, Rafe VanHoy, whom she married and Rory Bourke.  Allen is a gifted
Allen is a gifted songwriter.  She wrote "Don't Worry 'Bout Me, Baby" for Janie Fricke, "Can I See You Tonight" for Tanya Tucker and many others.  She also appeared on the "River Rat" movie soundtrack and was on TV's "The Jim Stafford Show" -- a summer replacement show in the summer of 1975.
Allen once said, "Waking up in the morning with a blank piece of paper and by sundown having a song written on it is an amazing feeling."  Throughout her amazing journey of hits and accomplishments of her career it has been a wonderful ride through life.  From her discovery by Roy Orbison at an IHoP restaurant at age 18 when she was a waitress on Music Row.  Two weeks later, Orbison hired Allen to sing background on a couple of Orbison tracks.  May I mention she also worked with Minnesota's own Prince.  The dynamic performer from Memphis, Tennessee has no plans of slowing down.
Hear the life and music of Deborah Allen at 11 am on the Sunday Morning Country Classic Spotlight. The Country Classic Show begins at 9 am at 98.1 FM Minnesota's New Country, online and download the new 98.1 mobile app at minnesotasnewcountry.com.
Remember we always take your requests at 320-252-9897
More From 98.1 Minnesota's New Country