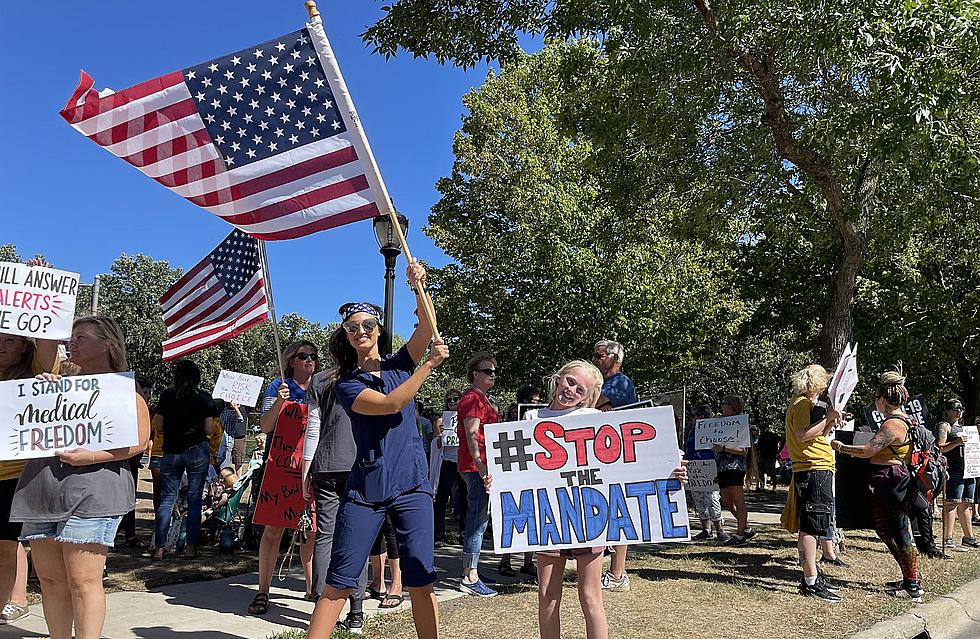 'Stop the Mandate Rally' in Princeton Thursday
Photo by WJON.com's Jim Maurice
There have been several medical freedom rallies happening around central Minnesota. That number is growing as more and more employers are mandating the vaccine.
Princeton is the latest town on the rally list. There's a 'Stop The Mandate Rally' in Princeton on Tuesday, August 24 from 2 p.m. to 5 p.m. The rally is being held at Fairview Northland Hospital located at 911 Northland Drive .
According to the Rally For V Choice official Facebook page, you're invited to 'come support medical freedom! Not just for healthcare workers, but all who believe in the right to choose!"
They're also encouraging you to, "bring signs, bring friends , bring a voice to be heard!"
So far, the post has gained nearly 1,500 reactions in support of the event from people in the Rally For V Choice MN Facebook group which has nearly 44,000 members. The group was first created on August 7, 2021.
There's a larger rally being planned at the Minnesota Capital on Saturday, August 28 from noon to 3 p.m. That rally will feature special guest speakers; Dr. Scott Jensen, Twila Brase R.N. PH, Dr. Neil Shah, representative Jeremy Munson, representative Eric Lucero, Dr. Bob Zajac, Dr. Matt Scott, Senator Jim Abeler, representative Erik Mortensen, Dr. Aaron Williams and Attorney Nicole Nejezchleba.
Autocross Returns to St. Cloud, Circuit Coming in 2022
These Companies Are Now Hiring In St. Cloud
10th Annual Butterfly Release Honors Lost Loved Ones in St. Cloud
More From 98.1 Minnesota's New Country