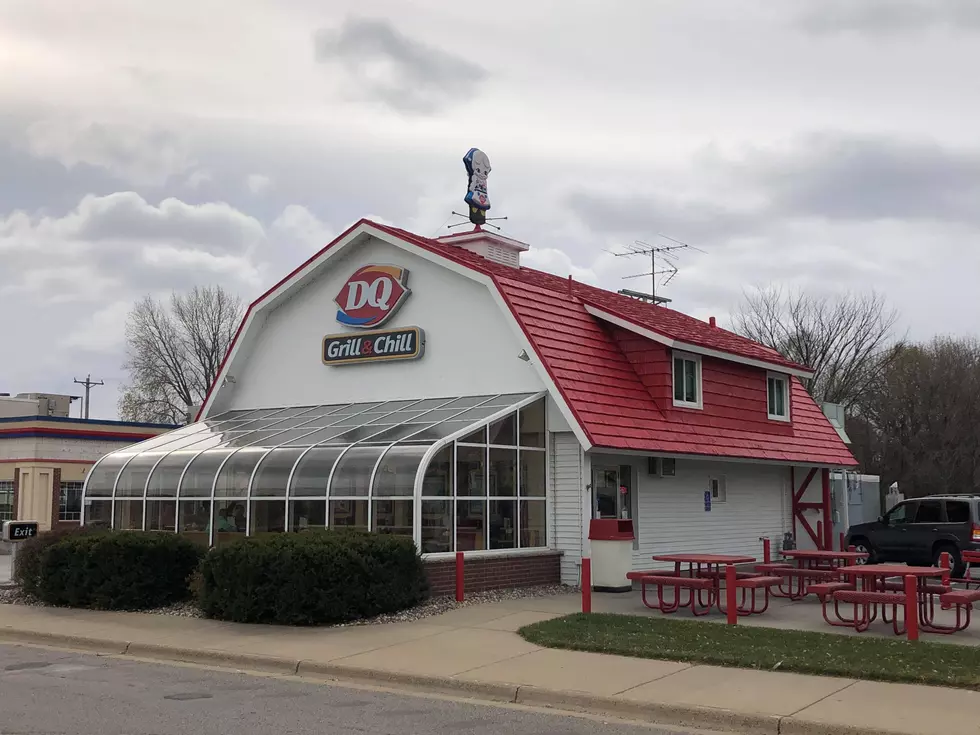 St. Cloud Red Barn DQ Open With 'Normal Hours' Again
Abbey Minke
St. Cloud's Red Barn Dairy Queen on Highway 10 announced they'll be open with regular business hours again.
On Monday, April 5th the restaurant took to social media to say, "modified short term hours M-F 4-9 S-S 10:30-9:00. Appreciate the continued support. Sorry for the inconvenience".
We're not sure what the reason was for the modified hours, but they're back at full strength starting today. Don't worry, central Minnesota, you can get your DQ treats again during your lunch break.
"Starting tomorrow April 15, we will be open with our normal business hours 10:30 to 9:00. Thank you for your patience!!"
Their announcement drew excitement from Charity Pikkaraine who commented, "Yayyyyy my work has been waiting for you to open back up during lunch time hours"
John G. Fruth commented, "when will the dining room be open?"
Tammy Ebnet Richards wrote, "we are waiting to see if COVID-19 number[s] come down, as they are on the rise again...it's important to us to keep our customers and staff safe!!"
They also recently announced that you can order cakes again online through their website. The news comes just in time for graduation season and Mother's Day.
Earlier this year the DQ location announced that they'll be open year round under their new ownership. Previously, the restaurant would close temporarily during the winter months and open up again just ahead of spring.
The news has been very well received from people throughout the community. The Red Barn Dairy Queen is located at 611 Highway 10 Southeast in St. Cloud.
Bucket List Attractions in Minnesota - Must Sees
More From 98.1 Minnesota's New Country