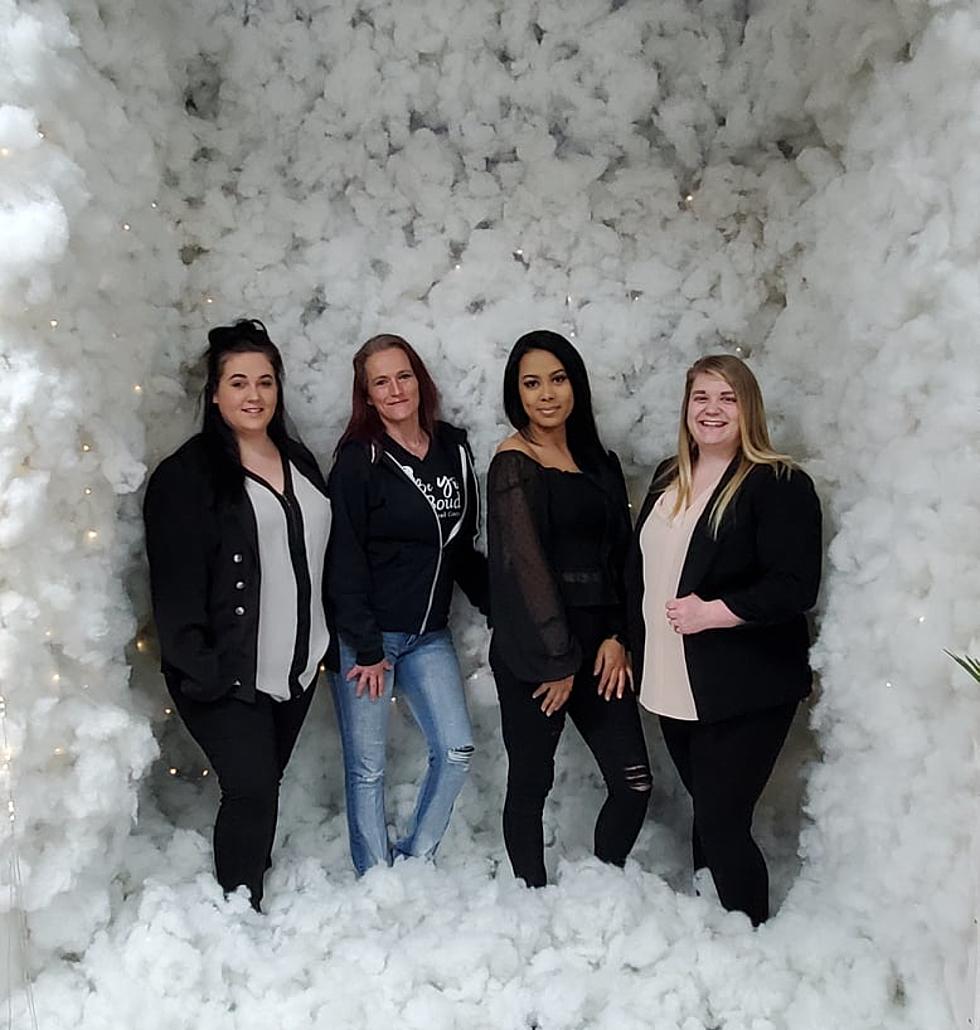 Snap the Perfect Selfie at This New Photo Studio in Sauk Centre
iPic Selfie Studio in Sauk Centre
If you are looking for an epic birthday party for your teen, a fun girl's day out with friends, a way to step up your Instagram game, or just a truly unique experience in central Minnesota, Sauk Centre is the place to go.
iPic Selife Studio has just opened in the Kan Do Mall, and owner, and professional photographer, Sunshine is ready to provide a new fun experience for Central Minnesotans:
About a year ago, I started thinking about how to make it so people could have the opportunity to get their own images who may have little to no money. I have always felt that not having a big budget shouldn't mean you can't have nice pictures.
So with the help of her friends and family, she has created 12+ photo set setups for people to use to take some really amazing photos and videos. She said a huge obstacle for local photographers and content creators is finding a great place to shoot, and she realized she could be that place for them. But the place isn't just for the pros, it is for anyone who is looking to get some great photos and have a lot of fun in the process:
Each booth has a selfie stand to prop their phones and with their admission, they can play around in whatever booths they like! Selfies are a huge thing these days so I just thought it would be a fun option for people.
iPic Selfie Studio offers a variety of options when it comes to using the space. They have birthday party packages, private group rentals, general admission for teens and adults, family photo packages, and even bachelorette party packages that include makeovers and massages.
When I talked with Sunshine she mentioned that everyone that has been into the iPic Selfie Studio so far has had a blast, from ages 11-65+. She mentioned that when people are there all you can hear is laugher and joy.
There are not enough smiles in this world these days....this is my little way of creating a few more each day.
I got to check the place out for myself this week and I was blown away. There are so many stunning selfie sets for you to use, and they are all elaborately decorated. I tried my hand at snapping a couple of selfies, and it is so easy to do, and the results are fantastic. Sunshine and her team have all put so much work into this new business in Sauk Centre, and I'm so happy to see it come alive. I think this is a great addition to the area, and can't wait to come back with all my friends.
Snapping Selfies at the iPic Selfie Studio in Sauk Centre
The State Symbols of Minnesota
More From 98.1 Minnesota's New Country