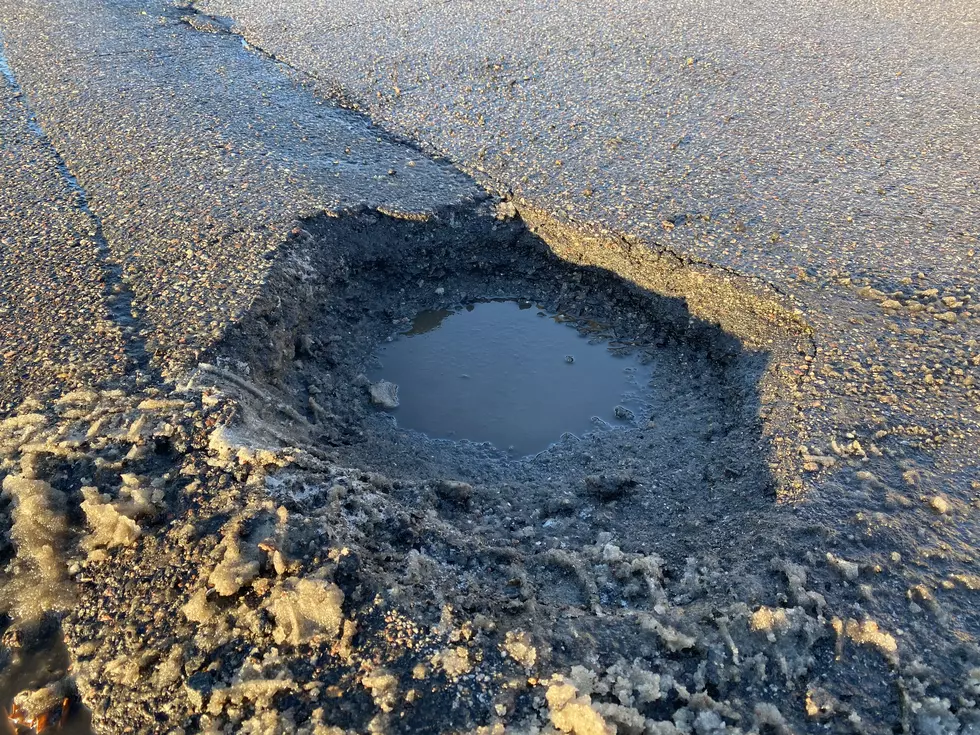 Central MN Has Potholes So Deep You'll Apologize to Your Car if You Hit Them
Abbey Minke
Do you ever hit a pothole so deep that you physically wince, and then immediately apologize to your car?
I was on a wild goose chase Sunday around the St. Cloud area trying to track down supplies for a craft I saw on the internet. I had to go to two different craft stores, a hardware store, and the last stop on my list was the Dollar Tree in Sauk Rapids. I pulled into the parking lot by the Wells Fargo and made a mental note to myself to avoid the GIGANTIC pothole on my way out. It was so noticeable I even took a photo of it.
I went in, got what I needed, and went back to my car. Buckled up, checked my surroundings, backed out of my parking spot. As I pulled into the alleyway I hit the Grand Canyon of Central Minnesota.
I did the thing where you expose your teeth and suck in a breath through them.
Luckily no damage was done, but I did apologize to Nigel the Nissan when it happened. The picture really doesn't do it justice. This thing was massive.
Pothole season is a real thing, and it has arrived once again in Central Minnesota. Brace for impact.
UPDATE: Pete Eckhoff, the Sauk Rapids Director Streets\Parks sent out a team to fix said pothole and it no longer exists. A huge thank you to the hard-working public works department for all that they do. It can be a thankless job but the city wouldn't run without them.
Enter your number to get our free mobile app
8 Things That Show Minnesotans are Tougher than Others
More From 98.1 Minnesota's New Country