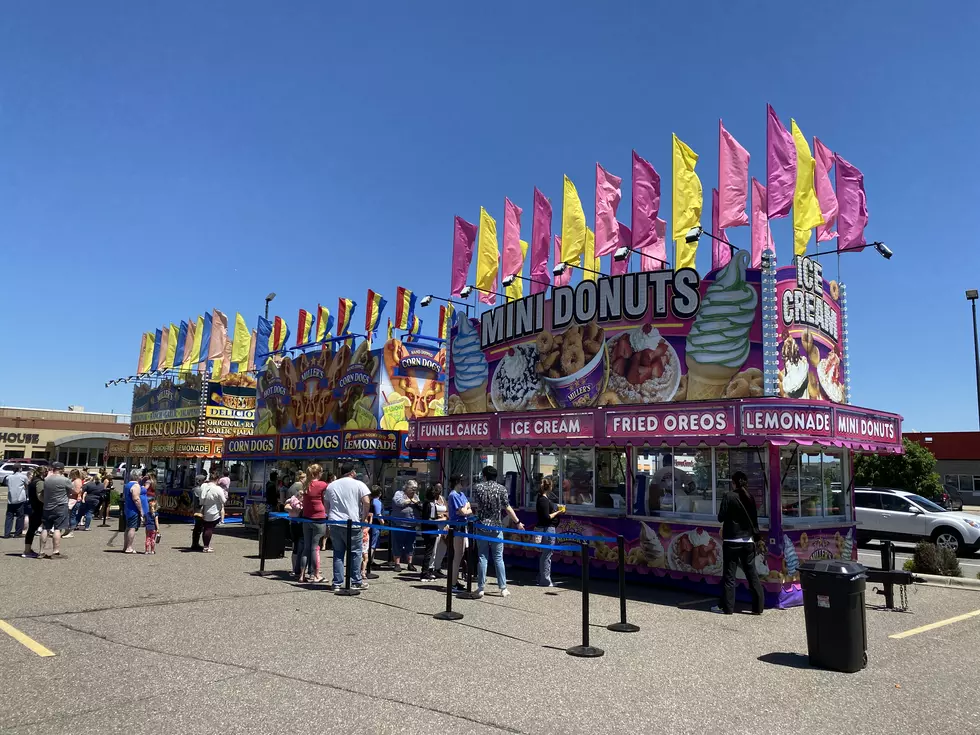 Nice Weather Calls for Fair Food at Runnings in St. Cloud
Abbey Minke
Typically you don't see highs around 70 in November in Minnesota, and Miller Concessions is using it to their advantage. If you need a last-minute fall fair food fix they will have you covered.
Wednesday, November 4th through Sunday, November 8th, you can get Miller's famous fair food in the parking lot at the new Runnings store on the east side of St. Cloud.
Is it summer again? Wow, with this beautiful weather we have to stay open! One more week in St Cloud friends!

⭐️ Wednesday through Sunday ⭐️

⭐️ 11am-7pm ⭐️

🚗 at Runnings parking lot (between Cash Wise and Runnings, by Highway 10).
Miller's will have two stands set up, serving hand-battered cheese curds, hand-dipped corndogs, footlong hot dogs, and fresh-cut fries. If you need to appease your sweet tooth they will also have mini donuts, funnel cakes, ice cream, and deep-fried Oreos.
Miller Concessions said that this will likely be the last weekend of the season that they will be operational, so here is your last call for fair food. Get everything you need for the upcoming deer hunting opener, and grab some delicious fair food before you head to deer camp. Something tells me those cheese curds will taste extra delicious on your way to the woods!
Enter your number to get our free mobile app
The 10 Commandments of Deer Hunting in Minnesota
More From 98.1 Minnesota's New Country