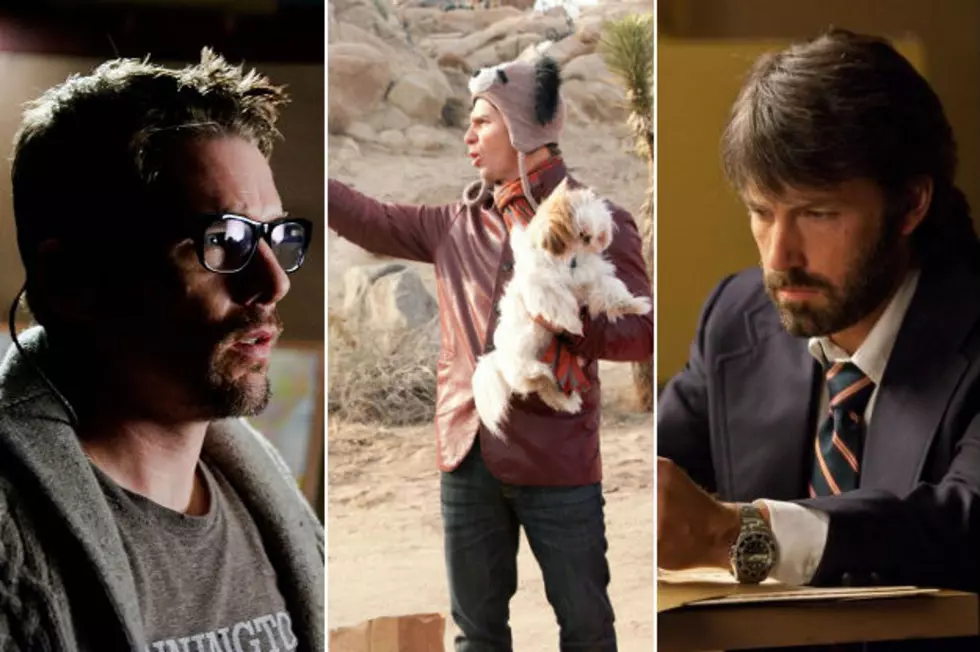 New Movie Releases — 'Argo,' 'Sinister,' 'Seven Psychopaths' and More
Summit, CBS Films, Warner Bros.
It's a great week for comedy and horror at the theater, or maybe you're looking for a smaller, smarter indie flick? Either way, we've got you covered with a breakdown of this week's new theatrical releases.
'Argo' is based on a true story and follows a CIA operative who uses a fake sci-fi movie to extract six Americans from Iran during the hostage crisis of 1979.
In 'Sinister,' Ethan Hawke plays an author who moves his family into a new home and discovers the previous family who lived there was murdered.
'Seven Psychopaths' features an all-star cast in a tale of dog robbery gone wrong and the unlucky screenwriter who gets caught up in the mix.
'Here Comes the Boom' stars Kevin James as a schoolteacher who enters the world of mixed martial arts to raise the money he needs to save extracurricular activities at his school.
In 'Atlas Shrugged: Part 2' Danny Taggart has found the key that will help him put a stop to the mounting global and economic crises.
In 'Nobody Walks' an attractive young artist and filmmaker visits a sound designer and his family while he helps her with a film project, but their attraction to each other creates conflict.
'Smashed' tells the story of an addict couple whose entire relationship is built on alcohol; when the wife tries to clean up her act, their relationship becomes strained.
Starring Ben Affleck, John Goodman, Alan Arkin, Bryan Cranston and Chris Messina
Directed by Scott Derrickson
Starring Ethan Hawke, Juliet Rylance and James Ransone
Directed by Martin McDonagh
Starring Colin Farrell, Woody Harrelson, Sam Rockwell, Olga Kurylenko, Abbie Cornish and Tom Waits
Starring Kevin James, Salma Hayek and Henry Winkler
Starring Samantha Mathis, Jason Beghi and Esai Morales
Directed by Ry Russo-Young
Starring Olivia Thirlby, Rosemarie DeWitt, John Krasinski and Justin Kirk
Directed by James Ponsoldt
Starring Mary Elizabeth Winstead and Aaron Paul
More From 98.1 Minnesota's New Country