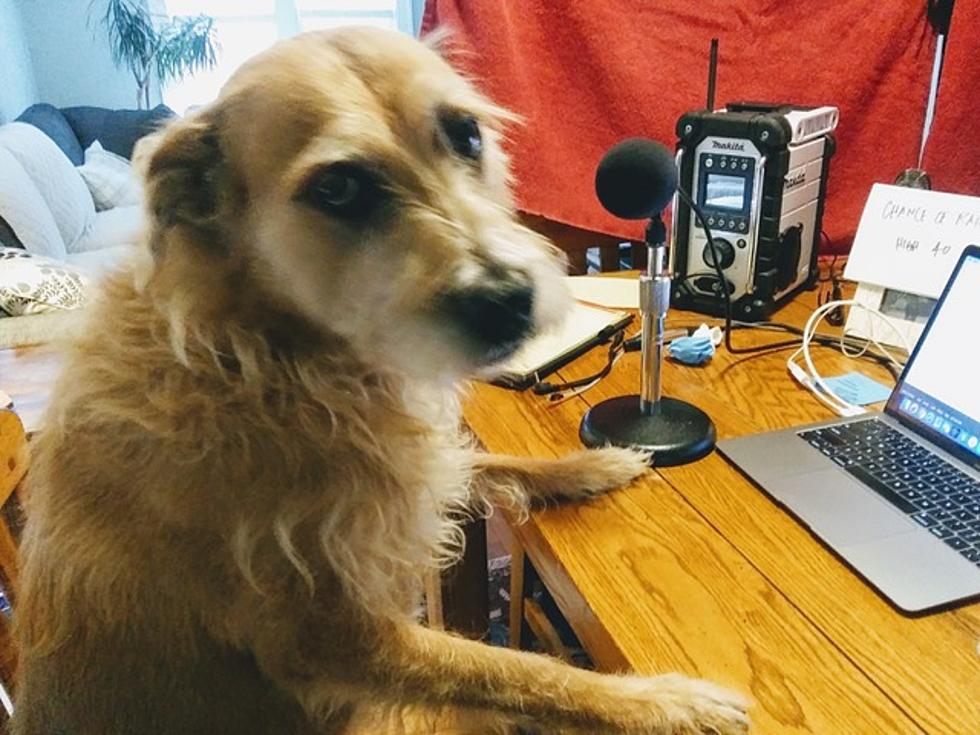 Meet the New At Home Co-workers of 98.1 Minnesota's New Country
Pete Hanson
More and more people across Minnesota are working from home to help prevent the spread of COVID-19 as much as possible. Working from home presents new opportunities and challenges, one of them being how to handle your new co-workers. Also known as your pets and kids. Here are the new co-workers the 98.1 team is working with while we broadcast from our homes.
1

Requirements: Entry level position, no experience required. Must be willing to nap through the entire show, but be able to jump to life if a plastic wrapper is being opened in the kitchen.

Compensation: An occasional Milk Bone.

2

Age: 7

Position: Food Disposal

Requirements: Must be able to sniff out and dispose of most crumbs. Experience licking plates is a must.

Compensation: Snuggles, playtime and sleeping under blankets.

Supervisor: Mr. Bean

3

Age: 13 & 4

Position: Supervisors

Requirements: Purring is a must; ability to jump from floor to table tops, curtains, and dog management skills are essential.

Compensation: Catnip, pate dishes, and private personal litter box.

Supervisor: Who are you kidding? We rule the world.

4

Age: 2

Position: Boss

Requirements: Napping, eating, cartoons and diaper changes.

Compensation: Bacon, fruit snacks and toys

Supervisor: Mom and Dad

5

Age: Undisclosed (Maybe like 6 or 7?)

Requirements: Must have experience dealing with the public. Alerts staff of people coming in and out of the home studio with a low growl only the boss (Abbey) can hear. Must be fluffy and approachable.

Compensation: Private dog bed in the home office/studio. Potential for an extra daily walk and small piece of crust from toast, based on performance.
More From 98.1 Minnesota's New Country