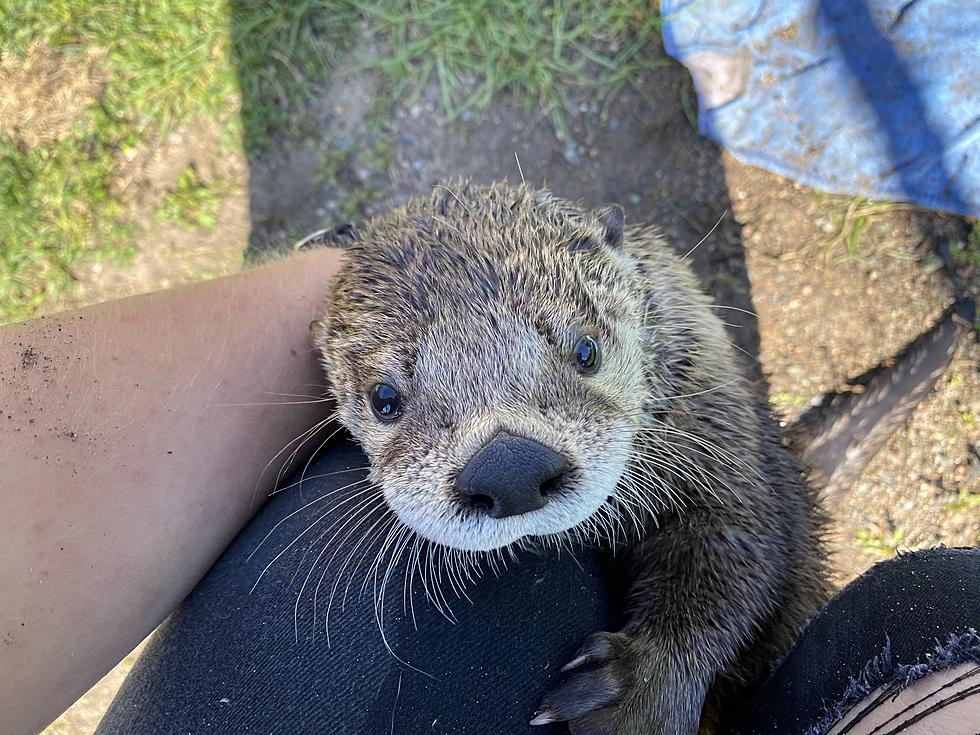 Meet a Baby Otter at Pine Grove Zoo in Little Falls This Summer
Abbey Minke
Central Minnesota, meet Tilly! This baby river otter is the newest addition to the Pine Grove Zoo family in Little Falls.
Tilly came to the Pine Grove Zoo as an orphan. She was found at just two days old and brought to Wild and Free wildlife rehabilitation program in Garrison, Minnesota. They then contacted Pine Grove to see if they'd be interested in bringing Tilly into their little otter family and of course, they said yes. How could a person see her and turn her down?
Raising a baby otter doesn't come without challenges. Zoo director Marnita Van Hoecke and Vicki Villebro, the zoo's marketing director, have assumed the roles of "otter moms". They bottle-fed little Tilly, and have been teaching her how to eat real food and even how to swim. In the wild, mother otters teach their young how to dive and swim, and Marnitta and Vicki had to watch videos online to learn how the process works. Tilly is now swimming like a champ in shallow water and loving time in her kiddie pool that she is quickly outgrowing.
Tilly turned four months old on July 12th, and is greeting guests daily by the Petting Stable at the zoo. Guests can have an animal encounter with the pup at 10:45 am and 1:45 pm daily where they can learn all about river otters, their role in an ecosystem, and the conservation efforts in place to keep their species thriving.
Welcome to the Pine Grove Zoo family, Tilly! You are going to be in the best care possible, and love your new otter family in the brand new river otter exhibit. We are so excited to watch you grow up!
Meet Pine Grove Zoo's New Baby Otter
Enter your number to get our free mobile app
10 Satisfying Things Only Minnesotans Understand: Summer Edition
More From 98.1 Minnesota's New Country