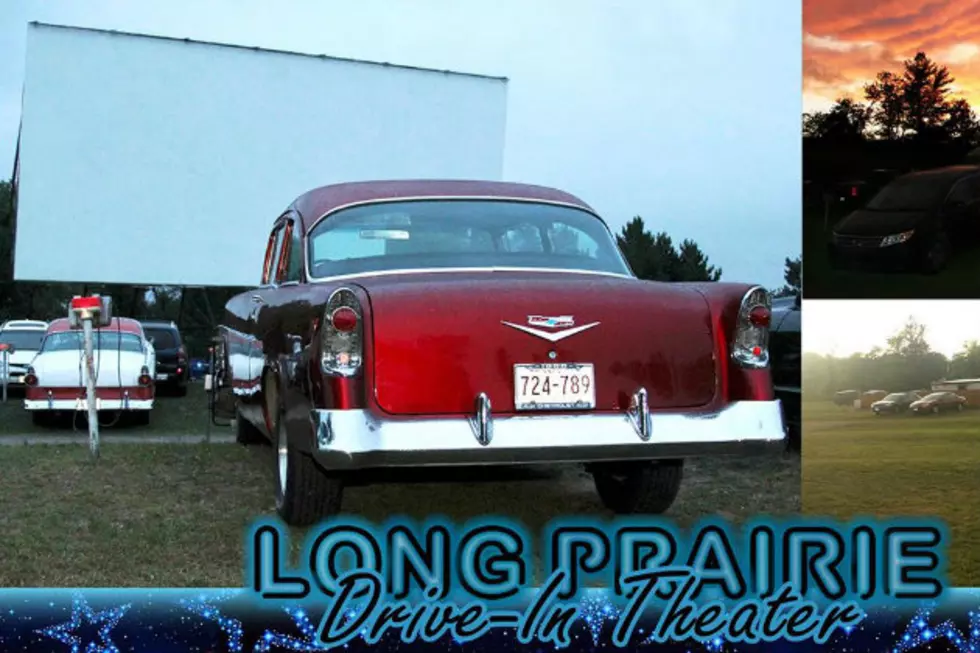 Long Prairie Drive-In Theater Postpones Opening Weekend
Long Prairie Drive-In/Facebook
The Long Drive in Long Prairie, Minnesota was set to open up this weekend. However, they've decided to push the season opener back one weekend.
According to their official Facebook page, "We were really hoping to be open by this weekend, but, unfortunately it looks like we need to push our opening weekend out at least one more week."
We're not sure why they've had to delay their opening because this weekend's weather looks amazing. With temperatures in the 70's on Easter Sunday, we imagine their delay isn't weather related. 'Cause it's the perfect weekend for it.
When the drive-in officially opens for the season, it'll be their 65th anniversary of being in business--surviving a global pandemic and all. This outdoor theater is really standing the test of time.
Their Facebook page also noted that they'll soon be posting trailers for the new releases that they'll have throughout the summer. They're also planning to show some throwback movies in their Summer Of Classics series.
Live music will also be back this summer. They'll have their first live performance on June 8th with GRAMMY Award winning southern rock and country performer Zach Williams, Mac Powell and CAIN. Tickets for that event are on-sale now. 
Last year the drive-in hosted a recorded live Garth Brooks concert that was well attended.
One thing is certain, we're ready for drive-in theater season to get rolling again. It's been a long winter.
The 10 most Likely Spots to Get a Speeding Ticket Around St. Cloud
More From 98.1 Minnesota's New Country