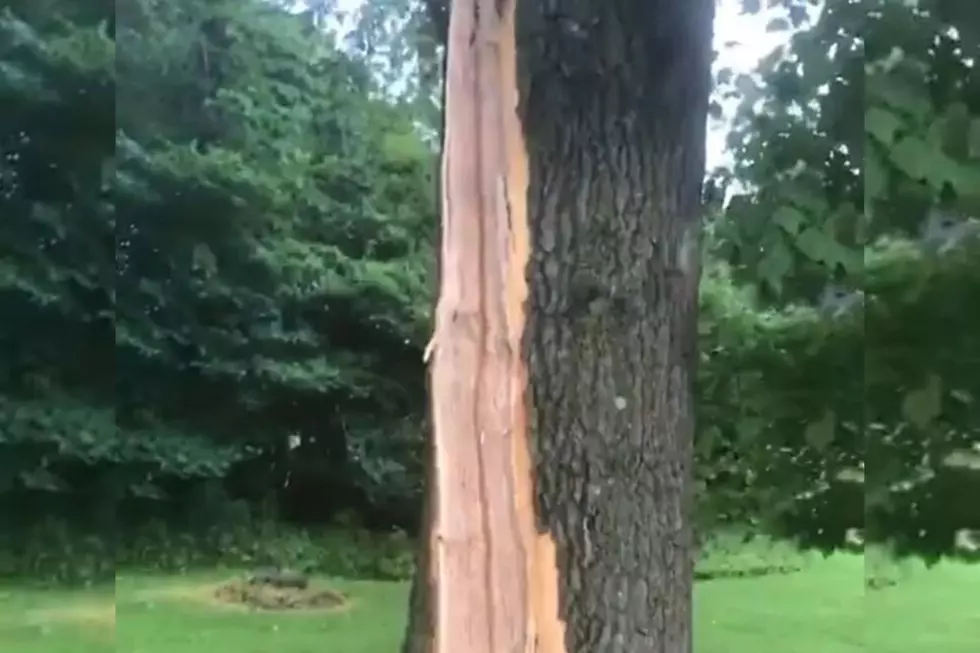 Lightning Strikes Tree On Sartell's Blackberry Ridge Golf Course
Blackberry Ridge Golf Club via Facebook
Mother Nature was showing what she is made of Monday night across Central Minnesota. A tree at Blackberry Ridge Golf Club really felt her wrath.
In a video posted to the golf club's Facebook page, a tree on the course was shown still smoking after being hit by lightening the night before.
There is a huge gash in the tree, and the bark that used to be there is shown laying all across a fairway. The area around the tree is burnt and there are chunks of wood that look like they were sitting in a campfire. The tree was located next to the driving range tee, according to Brock Swanson, the Head PGA Professional at the club. He added that it serves as a good reminder as to why people shouldn't be on the course during bad weather.
Golf Course Designer, Joel Goldstrand, began construction Spring of 2000. Blackberry Ridge Event Center & Clubhouse opened Fall of 2001 and the course opened shortly after.
The championship course is known as the finest and most beautiful golf course and venue in the St. Cloud Area, and Central Minnesota. The lightning struck tree just gives the course that much more character.
If you are wondering what lightning striking a tree looks like, I found a video that breaks it down in slow motion:
Enter your number to get our free mobile app
10 Minnesota Photos That You Can Smell Through Your Eyes
More From 98.1 Minnesota's New Country