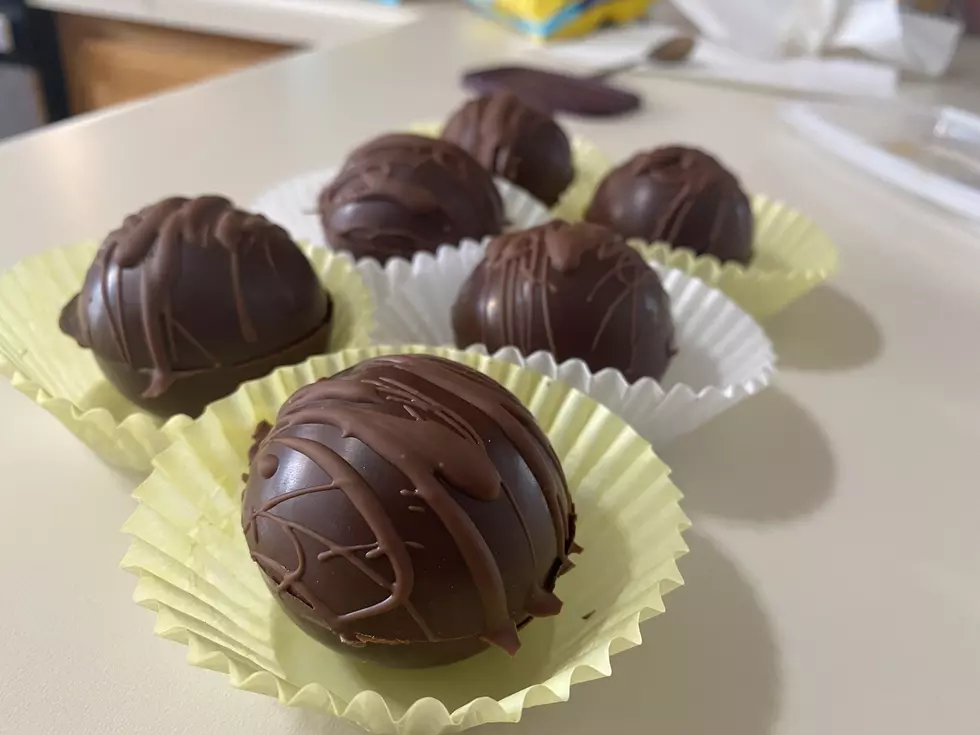 How to Make Make Your Own Hot Chocolate Bombs [RECIPE]
Abbey Minke
I am an avid TikTok user and the algorithm keeps feeding me videos of hot cocoa bombs. Basically, it is a hollowed-out sphere of chocolate that contains a hot chocolate mix inside. You pour hot milk over them and it is a fun way to make a warm delicious drink.
I have a dairy allergy, so no matter how many videos I watched of these delicious chocolate creations dissolving under hot liquid, I knew I wouldn't get to try one until I made it for myself. So I got a silicon sphere mold and I did it.
My recipe is dairy-free, but you can easily substitute out my allergen-friendly chocolate for whatever you like.
Ingredients you will need:
1 1/2 cups of Nestle Toll House Allergen Free Semi-Sweet Chocolate Morsels
1/2 cup of Nestle Toll House Allergen Free Dark Chocolate Morsels
1/2 Tbsp of vegetable oil
100% Cocoa powder
Granulated sugar
Mini marshmallows
DIY Hot Cocoa Bombs
Enter your number to get our free mobile app
10 Moments From 2020 That Don't Feel Real
More From 98.1 Minnesota's New Country