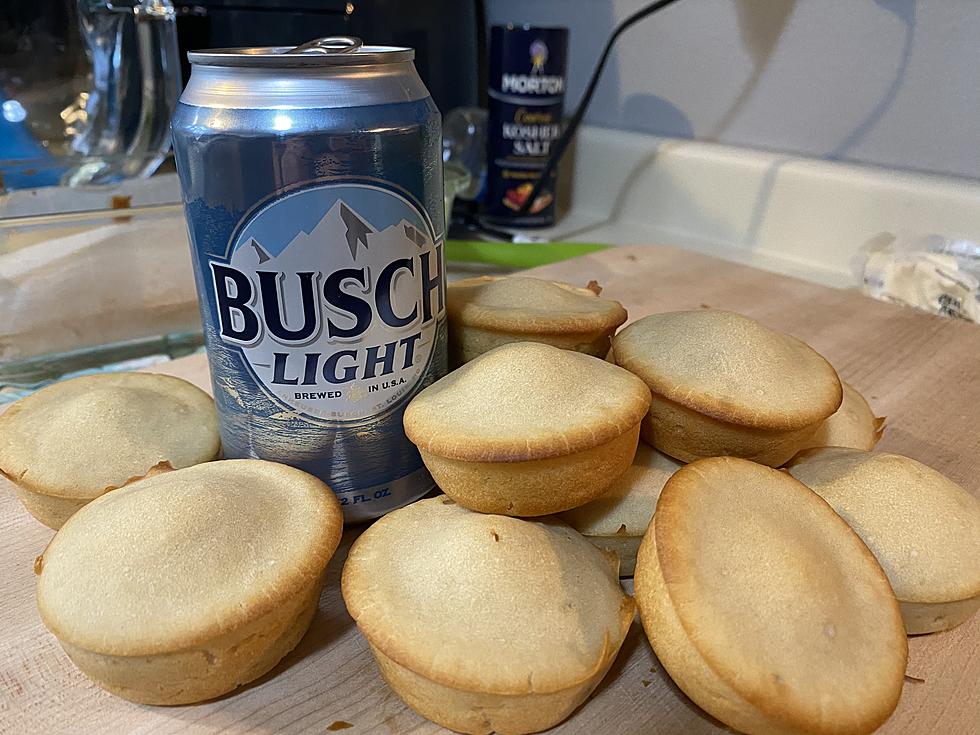 How to Make 3 Ingredient Busch Light Biscuits
Abbey Minke
Move over sourdough and banana, there is a new quarantine quick-bread in town. And the only starter this needs comes in a can that can get any party started.
May is off to a chilly start. Temperatures in the 40's had me craving soup and something carb-filled to dip into it. I also had no desire to go to the grocery store to buy yeast to make bread that way. A quick scan of my fridge and pantry gave me the idea to make a loaf of beer bread. I knew it was a super simple dish that would totally cure my craving and pair perfectly with the can of Campbell's I was heating up for dinner.
This beer bread recipe is also referred to as 1, 2, 3 Bread because of the ingredients needed. To make this you will need:
1 can of beer (can sub out beer for lemon-lime soda, or seltzer water)
2 cups of all-purpose flour
3 Tbsp. of white sugar
That's it. Three things that almost everyone has in the pantry. Here is how to make this super easy quick bread, and also a couple serving tips to elevate the dish.
Don't believe me on how good this beer bread recipe is? Ask for Busch Beer's opinion:
Enter your number to get our free mobile app
How To Make 3 Ingredient Busch Light Biscuits
More From 98.1 Minnesota's New Country