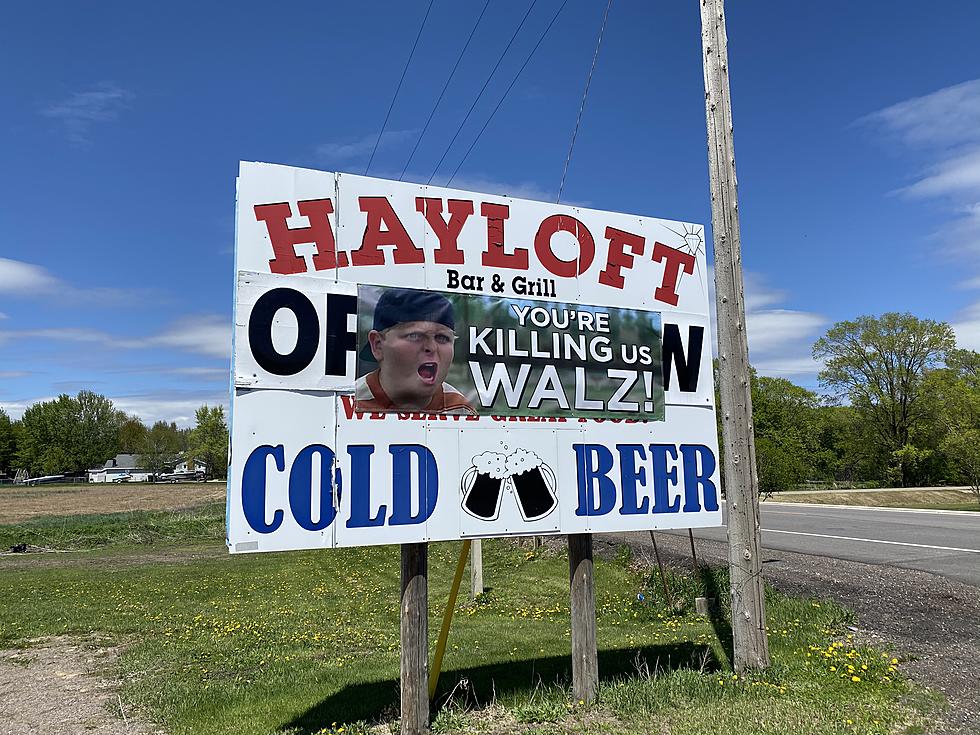 The Hayloft Bar in Luxemburg Posts 'Sandlot' Style Sign
Abbey Minke
The frustration bars and restaurants across Minnesota are feeling is palpable.
The Hayloft in Luxemburg posted a new sign over their sign this week expressing that frustration via a quote from an iconic movie. 'The Sandlot' debuted 1993 and told the story of Scottie Smalls who moves to a new neighborhood and manages to make friends with a group of kids who play baseball at the sandlot. One of the most iconic lines from the movie is "you're killing me Smalls."
That phrase has been printed on everything from pint glasses, to t-shirts to throw blankets. I know because I sold all three when I worked at Spencer's Gifts. This time it has been printed on a vinyl banner and posted outside a small-town bar.
Instead of "Smalls" this sing says "Walz", referencing the Governor's restrictions put on bars and restaurants across the state as we face the COVID-19 pandemic. As of now (May 18th) bars, restaurants, salons, and gyms in Minnesota can open on June 1st with certain restrictions in place. That can change at any time based on the number of cases and deaths the state sees.
As of right now the Hayloft is hopeful they will get to open on June 1st.

Enter your number to get our free mobile app
7 Private Islands For Sale in Minnesota
More From 98.1 Minnesota's New Country