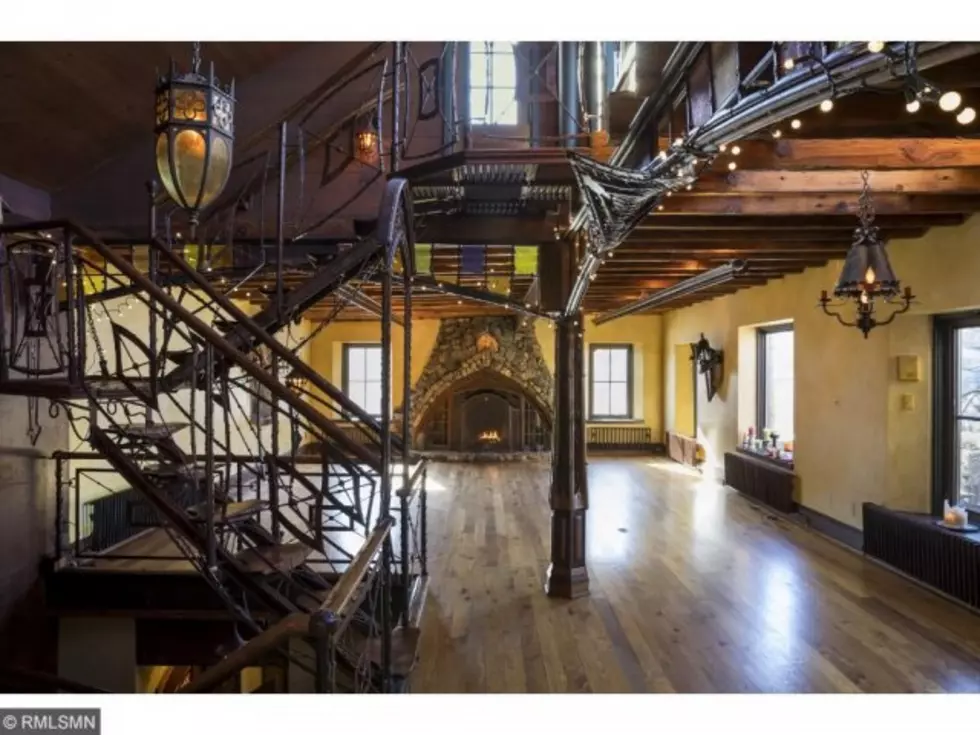 Harry Potter House in Minnesota Reduced Again to $2.4M (PHOTOS)
JDewing@CBBurnet.com
Calling all Harry Potter fans!  This house is for sale and you could own your own little piece of a Harry Potter type castle.  Right in Minneapolis.  Only you'd really feel like you were quite a long way away from that place.
Ever since they opened the Harry Potter world at Disney in Florida, I've wanted to go and check it out. And this isn't a little kid kind of thing for me, I was an adult when these movies and books became popular.  I'm just a kid at  heart and now this house is available and it looks incredible.  Has a pretty incredible price tag too.  Right now it's  $2.4 Million dollars.  Actually, slightly over $2.4, $2.495 Million to be exact. It was at one time up to $2.9 million.  You could almost say it's kind of a "steal" if you have the cash.
Some have thought to turn it into a restaurant.  That would be super cool. And just think of the menu items that you could have fun with.  I feel like you'd  have to have a special chef to come up with some creative items that keep up with the theme of the house/restaurant. And if you did the restaurant thing... get a "business loan".  Might be an easier way.  And people LOVE themed restaurants.
Even though this house would take a special buyer, I do still think that it has potential... I mean it's unique, but not too much so that it's not livable for a regular family. You could totally raise a regular family here.  Think how cool the birthday parties and sleep overs could be.  You'd half expect Harry Potter to show up... hopefully not the Dementors.
Harry Potter House for Sale in Minneapolis
See Crazy Shipping Container House for Sale in Minneapolis
See Every WE Fest Headliner SInce 2000
More From 98.1 Minnesota's New Country