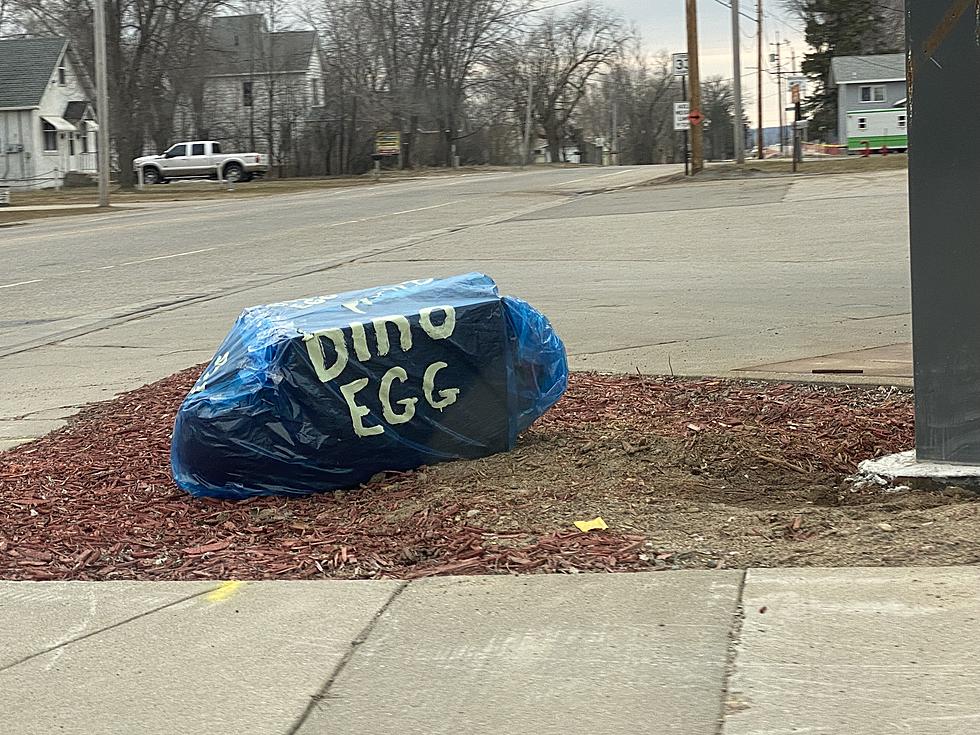 Grey Eagle is Hatching a Dinosaur Egg
Abbey Minke
Last summer there was a crushing blow to the small town of Grey Eagle. During a late August storm, strong winds took down the gas price sign at the local Sinclair station, and it ended up crushing the beloved dinosaur statue, Dino, in the wake of its fall.
Ever since then, driving through the small town has felt empty and cold. There was no giant green dinosaur greeting drivers while wearing fun costumes for different holidays and seasons.
Back in October the gas station put up a gravesite for the dinosaur, but not long after Halloween, it was taken down.
After five long months of the corner sitting empty, there is finally a new fixture to greet guests. An egg! A "dino" egg!
No, this isn't an actual dinosaur egg. Grey Eagle is far from Jurrasic Park. It is merely stuff wrapped in blue plastic with "Dino Egg" written on it.
Is this an Easter tribute, or is it an "easter egg" of a new dinosaur statue coming to town soon? Either way, it was great to see something once again sitting on that corner of town and greeting guests. Here's to hoping a new Dino hatches soon, we missed out on over half a year of fun costumes!
Look Inside This Jaw-Dropping Mansion for Sale on a Lake in Frazee
Minnesota Movies: Fun Facts About Drop Dead Gorgeous
$1.4 M MINNESOTA LAKE HOME- BUILT IN 1961, SEE WHY IT'S WORTH IT
More From 98.1 Minnesota's New Country