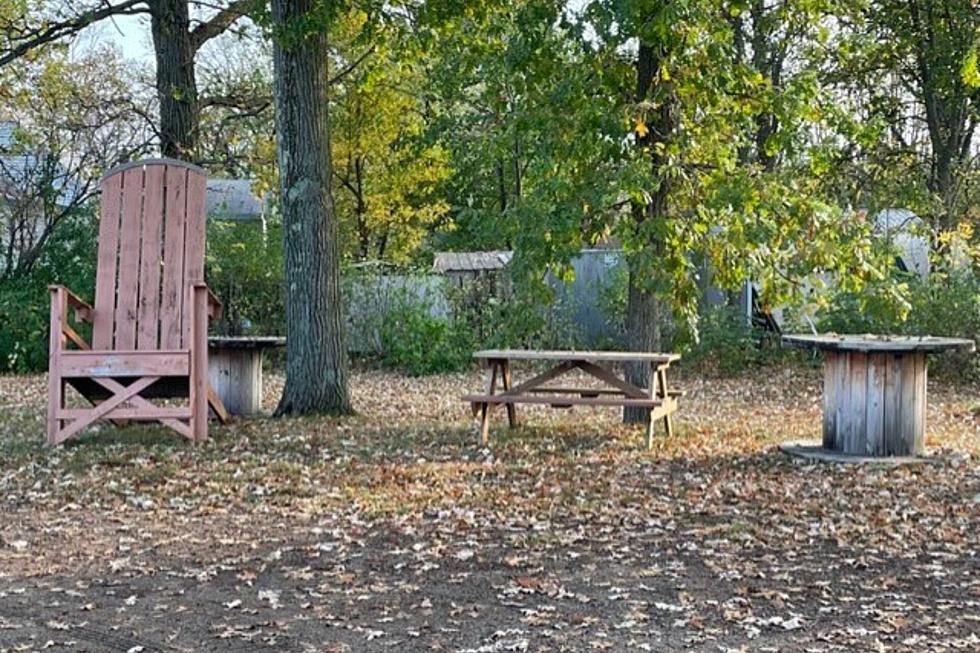 Delicious Roadside Stop? I Found This Hidden Gem In Ogilvie!
Photo by Brooks O'Brian-TSM
The next time you find yourself driving through Ogilvie there's a quaint little coffee shop with a cozy little outdoor sitting area.  Do yourself a favor and stop.  It's even got one of those oversized chairs that are picture-worthy or, as they say, perfect for the 'gram.
Whether its delicious treats you want, or something a little more filling for lunch,  Jitters in Ogilvie, MN is a delicious hidden gem that you'll be happy you stopped at.
My friend and I stopped for coffee.  But then we saw the muffins and got those.  Then I saw ziploc baggies filled with mini-donuts, so we got those.  Then as we looked around a little we discovered their famous cheesecake so we got that too.
We hadn't noticed the cheesecake on the sign when we pulled up, but fully understand now why it's on there. We were on our way to meet friends at a lake house. We devoured the cheese cake, four different delicious flavors, at the lake house later that night.  I meant to take a picture, but didn't remember until we'd already destroyed it.
Then we got cinnamon roll regret.  Let me explain.  We had already stopped once and bought what we thought looked like the most incredible cinnamon rolls ever.  Until we saw the ones at Jitters.  Now we need to plan a trip back there soon just to get the cinnamon rolls!
We weren't ready for lunch but they had a cute indoor dining space if you want to eat there.
Don't have time to stop and go in?  That's ok too.  Because they have a convenient drive-thru too.  So if you don't have time to walk in, the drive-thru is a great option.
Walk in or drive thru...my advice is to just do it.
Most common fast food chains in Minnesota
Stacker
compiled a list of the most common chain restaurants in Minnesota using data from the Friendly City Lab at Georgia Tech.
Gallery Credit: Stacker
Come Visit Bowlus, MN With Us in Pictures
More From 98.1 Minnesota's New Country