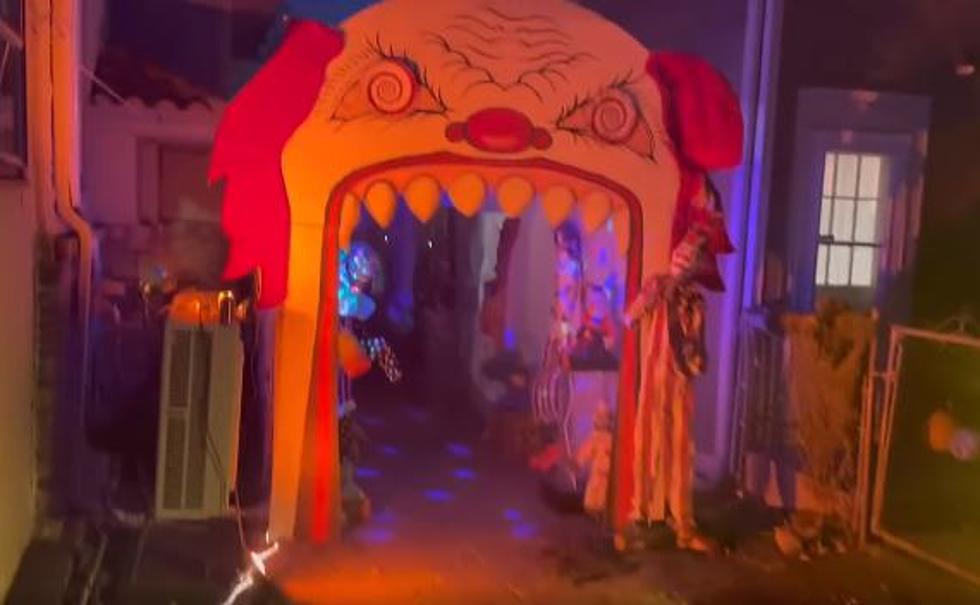 Boo! Popular Minnesota Haunted House Will Not Happen In 2023
Image Credit: Haunted House on Lowry via Facebook
Well, it appears that the comments of a few people have caused one Minnesota haunted house walk-through to not take place in 2023. That's what Haunted House on Lowry in Minneapolis posted about recently, and many fans of the spooky house are bummed.
The house, located at 1607 Lowry Ave NE in Minneapolis, is rather unassuming the majority of the calendar year, but when October rolls around the owners take it to the next level with things that will spook you. That won't be the case this year as the Haunted House on Lowry posted that they aren't having the walk-through this year, and it's quite possible that it won't happen ever again.
I am sorry to inform everyone that we will not be setting up our Halloween walk through for 2023.
Several things have led to this decision this year.
1- We spend over $2000 a year just to set it up, take it down, and store it. This does not include buying anything new.
2- The crew we have contracted for the last 5-10 years to set it up is busy this year and not able to set it up.
3- The owner received several passive notices from a neighbor, who talked to a neighbor, that heard from a neighbor where they were complaining about the traffic it caused one night a year for 4 hours or so. No one ever addressed this directly with us of course because this is Minnesota.
So the event we have spent over 20 years creating and putting on for over 2500 guests a year for free will not be happening this year and we are sorry for that.
Maybe it will return but we are getting older and the time commitment and costs are outweighing our ability and desire.
Thank you for all your jumps and scares.
Happy Halloween Everyone.
The First Family of Halloween
The Lazarchic Family
It seems that it was a nuisance for just a few neighbors, but the owners were never told about any issues that neighbors had had over the years, and of course, this is just one side of the story, will we ever hear from the neighbors in question? Probably not because like the first family of Halloween wrote, this is Minnesota.
If you are looking for something haunted to jump-start your Halloween, maybe check out this haunted carwash right here in Waite Park! 
LOOK: How Halloween has changed in the past 100 years
Stacker
compiled a list of ways that Halloween has changed over the last 100 years, from how we celebrate it on the day to the costumes we wear trick-or-treating. We've included events, inventions, and trends that changed the ways that Halloween was celebrated over time. Many of these traditions were phased out over time. But just like fake blood in a carpet, every bit of Halloween's history left an impression we can see traces of today.
Gallery Credit: Brit McGinnis
LOOK: 34 spooky dessert recipes for this Halloween
SWEET: Here are the most popular Halloween candies
More From 98.1 Minnesota's New Country