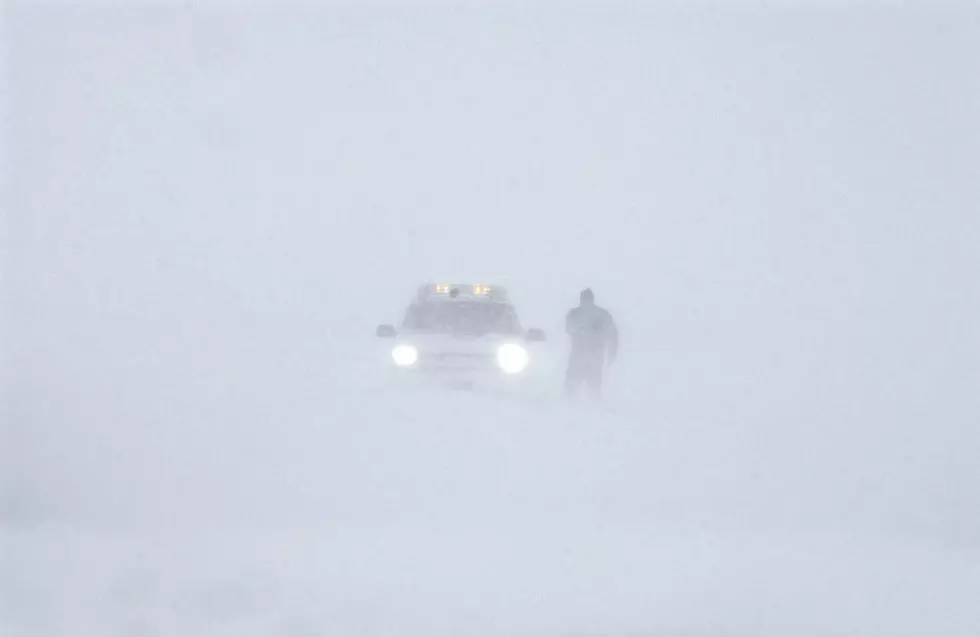 UPDATE: Blizzard Warning Through Thursday Morning
Thomas Cooper/ThinkStock
The National Weather Service has issued a Blizzard Warning for a large portion of central, western, and southern Minnesota in effect through 6 AM Thursday morning.
Very strong northwest winds, falling temperatures, and widespread 3 to 6 inches of snow expected. Heaviest snow in central MN, where a narrow band of 6 to 9 inches is possible. Winds gusting as high as 50 to 60 mph will cause whiteout conditions.
Enter your number to get our free mobile app
Travel will likely remain hazardous overnight due to notably reduced visibility in snow and blowing snow. Temperatures will also fall dramatically overnight, leading to the potential for a flash-freeze scenario on roadways and sidewalks.
Expect wind chill values of -20 to -35 degrees due to cold temperatures and brisk northwest winds late Wednesday night into Thursday morning.
Plan on slippery road conditions. Areas of blowing snow could significantly reduce visibility. The hazardous conditions could impact the morning or evening commute. Gusty winds could bring down tree branches. The dangerously cold wind chills as low as 30 below zero could cause frostbite on exposed skin in as little as 10 minutes.
Travel should be restricted to emergencies only. If you must travel, have a winter survival kit with you. If you get stranded, stay with your vehicle.
The latest road conditions can be obtained by calling 511. Road conditions can also be found at 511mn.org.
Pete Hanson is on 98.1 Minnesota's New Country weekday mornings from 5:30 to 10:00.
6 Vintage St. Cloud Items for Sale on Etsy
More From 98.1 Minnesota's New Country