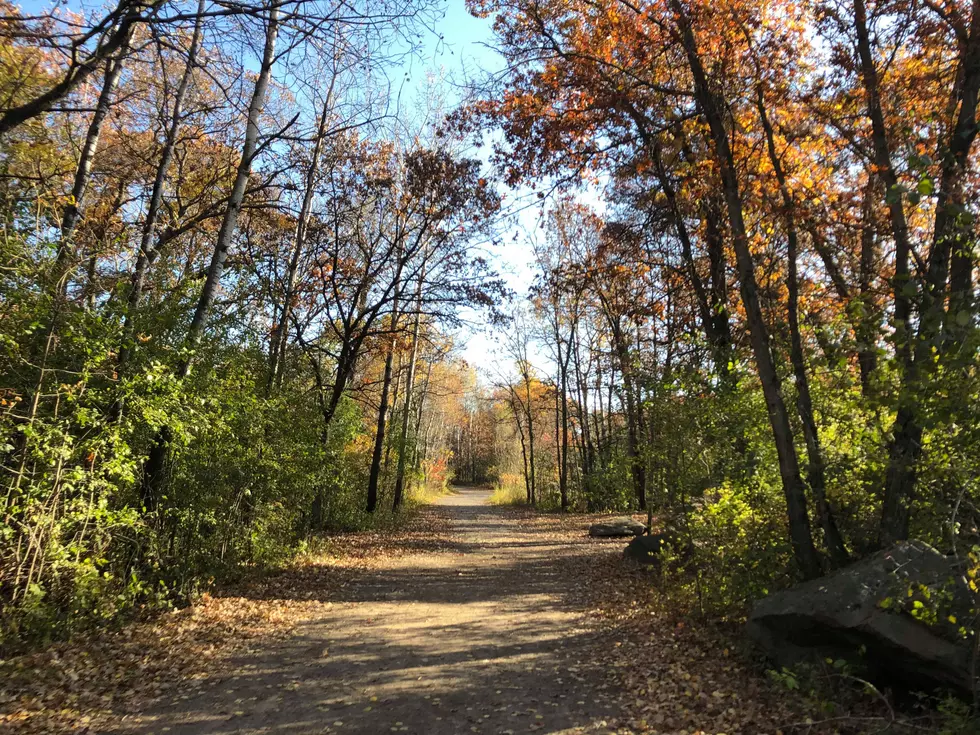 7 Best Places in Central MN to Take a Social Distancing Stroll Outdoors
Abbey Minke
Friend, this weekend is looking absolutely BEAUTIFUL as far as the weather is concerned. It'll be the perfect time to get outside and take a scenic walk. Breathe in that fresh air and take in all of the beauty around you. Here are my favorite places to take a long walk in central Minnesota.
Enter your number to get our free mobile app
1. Munsinger/Clemens Gardens, St. Cloud--There aren't many flowers out yet...none at all I don't think...however, the big trees and steady river are extremely relaxing backgrounds to look at while you're walking.
2. Beaver Island Trail, St. Cloud--I love walking by water and the Beaver Island Trail has plenty of it on the route. It's located along the Mississippi River, starting at the edge of St. Cloud State University.
3. Lake George, St. Cloud--This is a super popular spot in the summertime. It's also a gorgeous place to stroll in the spring. You get a beautiful view of downtown St. Cloud while also enjoying the calming lake scene.
4. Lake Wobegon Trail, multiple cities--If you're serious about taking a long walk, the Lake Wobegon Trail is your answer. You can also take a long bike ride if that's more your speed. Listen to some good music and just lose track of time...be careful though, the trail is so long you could end up in Osakis.
5. Big Lake, Big Lake--I must just really love taking walks next to water. Big Lake is really...BIG. You can take a stroll around the lake a few times or perhaps take a walk around one of the connecting lakes. You've got options.
6. Saint John's University, Collegeville--I love Saint John's because it really feels like you're in the woods when you walk there. It's so quiet and peaceful. Plus, there's so much history and nature. Just be careful for wild animals.
7. Sauk Rapids Municipal Park, Sauk Rapids--My two-year-old is a fan of this one because it runs along the Mississippi River and there's always ducks to feed...and geese. Be careful for the geese because they can be feisty.
Take a Virtual Walk Along the Mississippi River in Sauk Rapids
More From 98.1 Minnesota's New Country