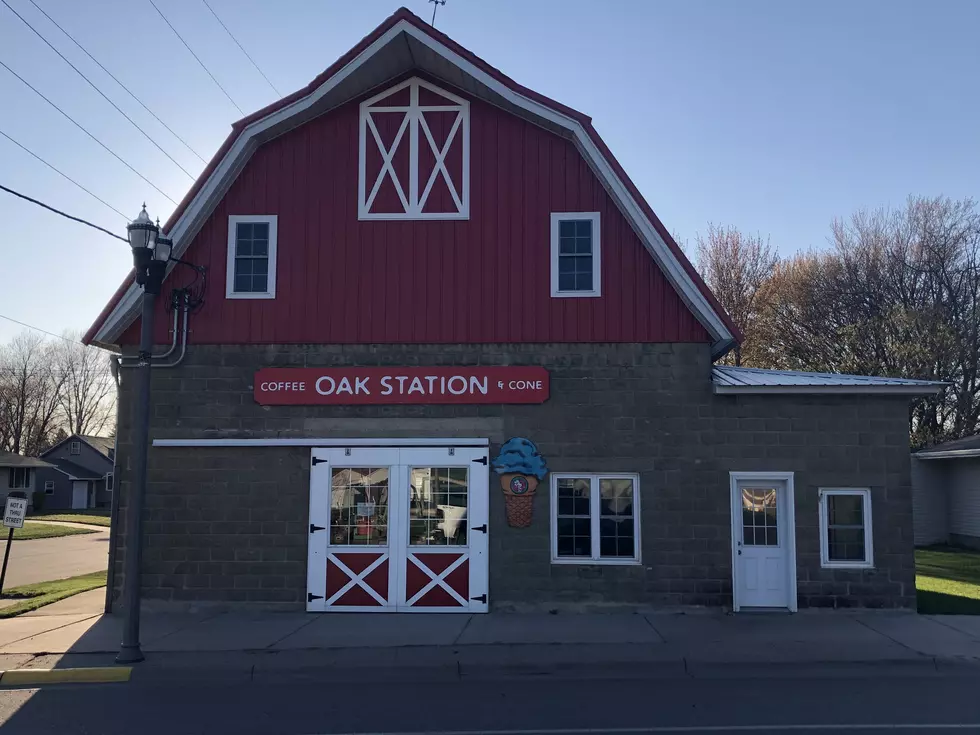 Freeport's Oak Station Coffee & Cone Opening Memorial Day Weekend
Lindsey Marcyes
A popular summer treat shop has set an opening date for the 2020 season while aligning with social distancing guidelines.
Oak Station Coffee & Cone in Freeport is a summertime treat shop that has been operating in Freeport since 2017. They have announced they are opening for the season on Memorial Day Weekend. In a Facebook post, they said:
At this point, the plan is to have a walk up window for you to order/pick up and still enjoy delicious ice cream and coffee treats!
The treat shop is located just off I-94 in Freeport in a historic barn. On the main level, Oak Station serves coffee, cones, and delightful conversations. The upper-level hayloft was available in past years for personal and business events, but due to COVID-19 restrictions it will not be available this year.
My best friend moved to the Freeport area late last fall so we missed out on the 2019 ice cream/coffee season, but I look forward to visiting her there for treat dates this summer, even if we have to do it social distancing style.
Enter your number to get our free mobile app
St. Cloud Area Restaurants Winning the Social Distance Game
More From 98.1 Minnesota's New Country