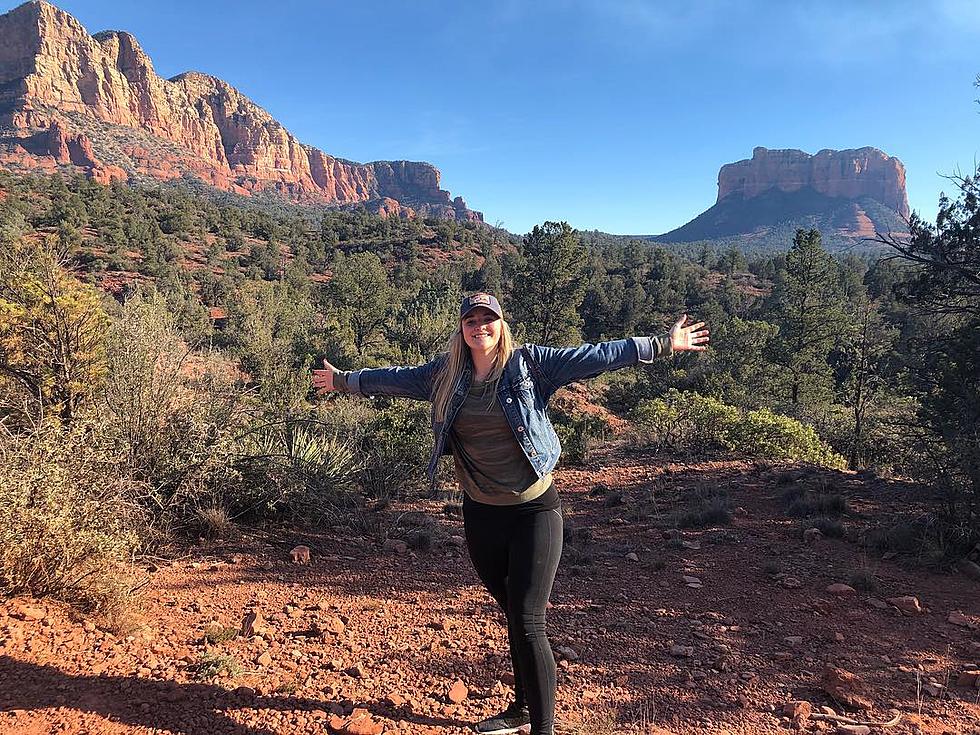 5 Places Warmer Than Minnesota You Can Fly to For Under $100
A nice sunny hike in Sedona sounds pretty good right about now. - Abbey Minke
I'm cold. January always feel's like the longest month to me. The holidays are over, the weather is nasty, and spring is no where in sight. The only way to get through it is to think warm thoughts. So if you feel like day dreaming (or impulse booking a trip) here are five warm places you can fly to for reasonably low prices.
1. Phoenix, Arizona
I have seen red-eye flights to phoenix for $33 one way on SunCountry airlines. $33! I spent more than that on gas for my car this week. Phoenix's forecast for the coming week is partly cloudy and highs in the low 70's. For just $33 a flight, it would be worth it for the baggage fee to bring the golf clubs down and get a round or two in.
Enter your number to get our free mobile app
2. Fort Myers, Florida
SunCountry airlines has flights as low as $89 one way to sunny Fort Myers. My sister had her honeymoon there and loved it so much she is heading back in a couple weeks. I'm incredibly jealous. If you do go, pack sunscreen. Temps are in the 80's this time of year.
3. Los Angeles, California
I've seen prices as low as $57 for a one way ticket to LA on SunCountry, and it isn't even a red-eye flight. I spent a week out in LA this time of year in 2018 and it was GORGEOUS. Highs are in the low 70's, and there is nothing better than seeing green grass in the dead of winter. It really gives a person the hope and strength they need to get through the rest of the season.
4. Las Vegas, Nevada
I'm actually doing this myself in a few weeks. Flights to Vegas are fairly reasonable, just under $50 there and back on SunCountry. It's the perfect place to go to just hang out. Walk the strip, people watch, catch a show. My group going actually has no plans. We are just going because it's warmer there than it is here.
5. Nashville, Tennessee
Ok, so it isn't much warmer in Nashville right now (highs in the 40's), but tickets are cheap. I've seen $69 one way on SunCountry. Not bad for a long weekend in a town where the air isn't so cold it hurts your face. Or for a week free of shoveling.
Are you going somewhere to escape the cold this winter? Share it with us on the 98.1 mobile app.
Abbey is on 98.1 Minnesota's New Country weekdays from 2-7 pm.
More From 98.1 Minnesota's New Country