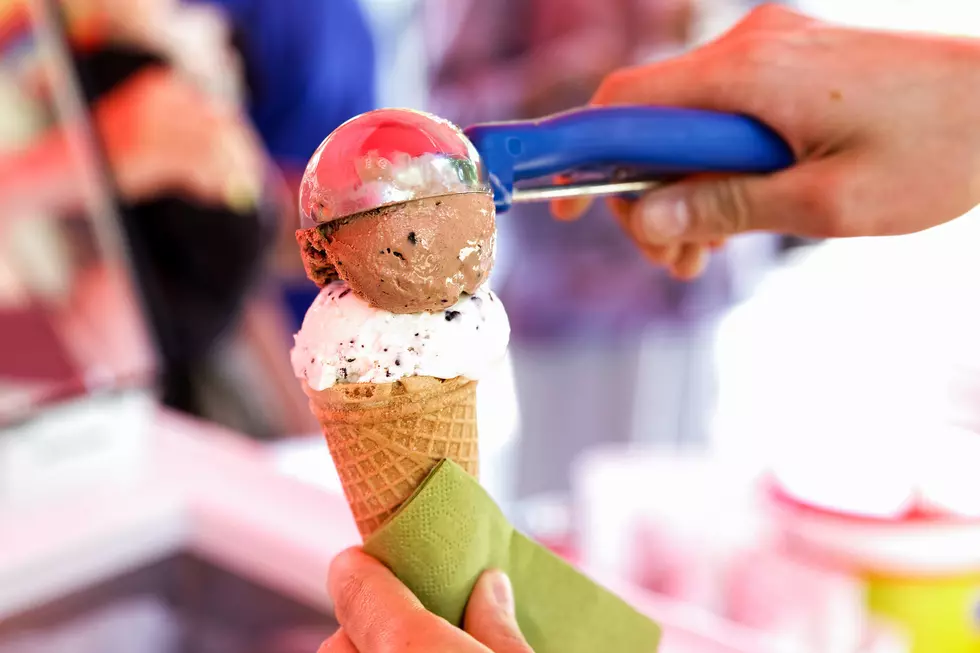 Win Prizes for Eating at Local MN Ice Cream Shops this Summer
etienne voss
Explore Minnesota is encouraging people to check out local ice cream shops this summer through The Minnesota Scoop program. (Wait, did someone say ice cream? I'm in.)
Get your Scoop punch card when you visit one of Minnesota's 43 local ice cream shops on the map. Once you get your card punched at six locations you're eligible to win prizes!
This sounds like the best summer bucket list ever. Prizes up for grabs include a Minnesota travel prize package, a t-shirt and other weekly giveaways throughout the summer. But, the real prize is all the ice cream you get to enjoy in your pursuits.
You don't have to travel very far to get your first few punches on your card.
Central Minnesota ice cream shops on the list include;
Lake Country Crafts & Cones in Crosslake. According to Explore Minnesota, every cone comes with a jelly bean at the bottom.
Dairyland in Fergus Fall is on the list and they're known for their malts, shakes and sundaes.
The Chocolate Ox in Nisswa made the list. They've got several locations in the Brainerd Lakes area. Perhaps a great option when you're heading to the cabin.
Tip Top Diary Bar in Osakis made the list! Yes, this is the ice cream shop that made headlines when former Full House star Candice Cameron Bure stopped in.
Mr. Twisty in St. Cloud is the last on the list for central Minnesota, and they're the closest to us. Maybe a great place to start!
Other ice cream shops in central Minnesota you can check out that won't get you a punch in your card, but are still a victory for your taste buds include;
Jupiter Moon Ice Cream in St. Joseph
Cold Stone Creamery in Sartell & St. Cloud
Culvers in St. Cloud and Waite Park
Dairy Queen (2 locations in St. Cloud and one in Sauk Rapids, Royalton, Cold Spring and Milaca)
Fudgin' Delicious Ice Cream in the Crossroads Mall and in Sartell
Rock Creek Coffeehouse in Sauk Rapids (yes, they have more than just coffee)
Cherry Berry Fro Yo in St. Cloud
Insomnia Cookies in St. Cloud
14 Central Minnesota Restaurants Where Kids Eat Free (or for Cheap)
More From 98.1 Minnesota's New Country