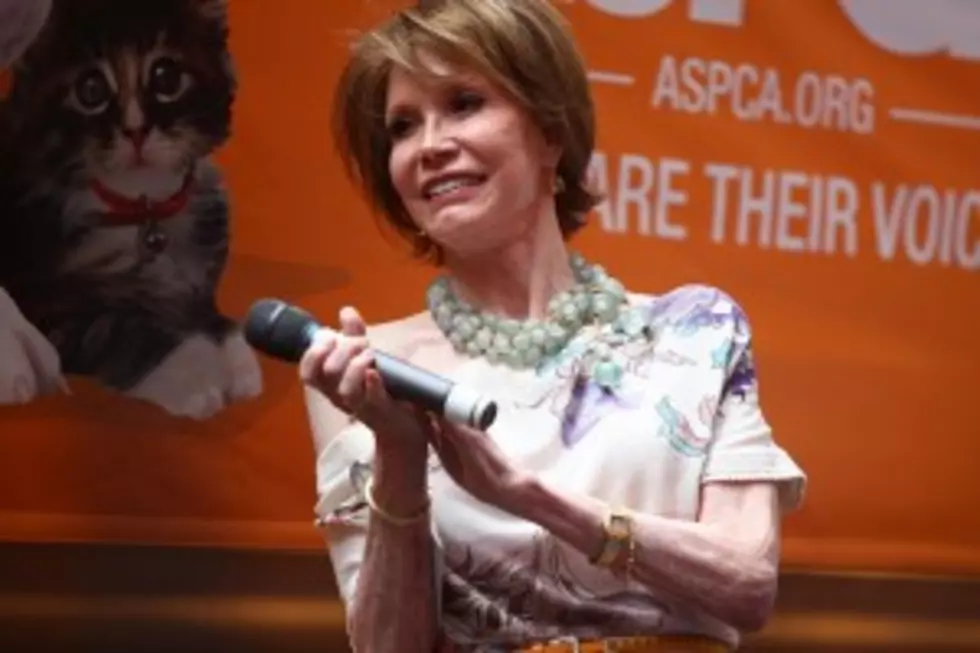 Why Mary Tyler Moore's Death Hits Close To Home For Minnesotans
Astrid Stawiarz, Getty Images
Actress Mary Tyler Moore died yesterday at the age of 80 in Greenwich, Conn. The news traveled fast on social media--hitting Minnesotans pretty hard.
In the 1970's Moore was the star of a popular television show set in Minnesota. The Mary Tyler Moore Show was based on a woman named Mary Richards who moved to Minneapolis to start over after breaking things off with her boyfriend. She landed a big time role at one of the city's lowest-rated news stations, WJM-TV. Moore's character was full of life, energy and optimism. When things went sour in the newsroom she was there to solve all of the problems. The final episode aired March 19, 1977 with Mary Richards leaving Minneapolis to pursue some bigger dreams.
TV Land donated a statue of Mary Tyler Moore to the city of Minneapolis in 2001.  It  used to reside on Nicolet Mall, but due to construction projects in the area it was moved a few blocks away in the downtown visitor's center. Since the news of Moore's death fans have been placing flowers and other tribute items at the base of the statue.
More From 98.1 Minnesota's New Country