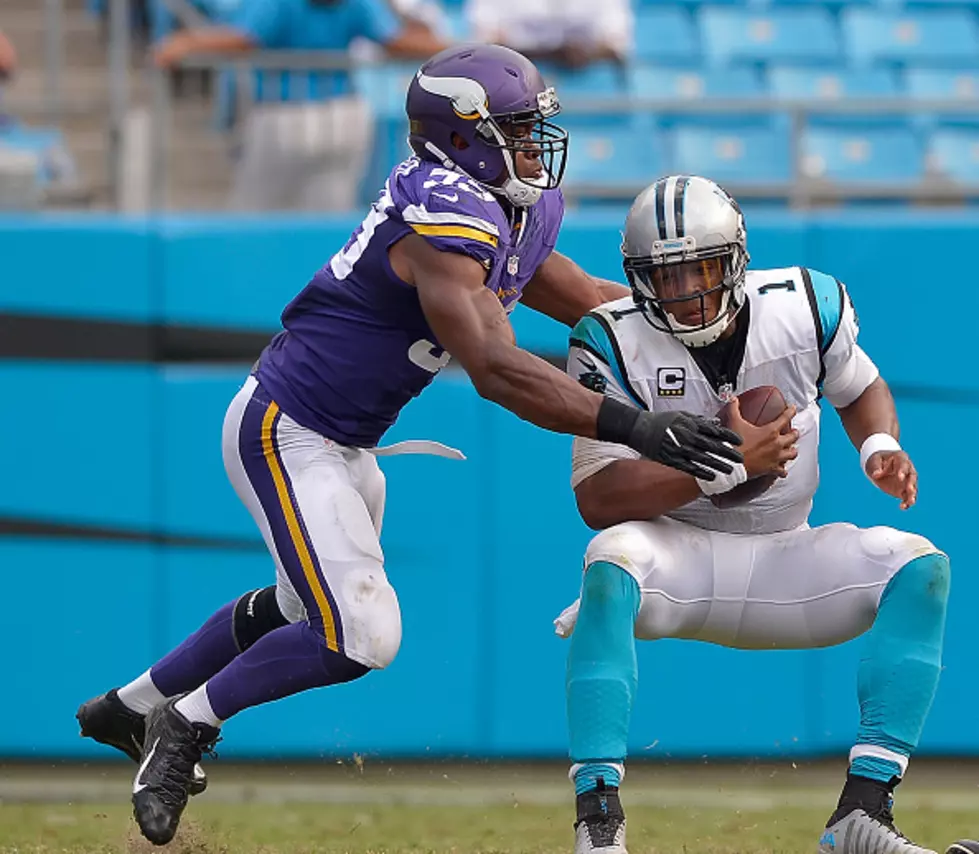 Vikings Sign Hunter To Contract Extension
Getty Images
The Minnesota Vikings signed defensive end Danielle Hunter to a contract extension Wednesday morning. While the team did not disclose the terms of the contract, multiple sources on Twitter are reporting the deal is worth $14 million per year for five years, with $40 million guaranteed.
Hunter has already racked up 25.5 sacks in just three seasons since being a third-round pick for Minnesota via Louisiana State University. He tallied just 4.5 total career sacks at LSU in three seasons.
Hunter, 23, has more sacks in his first three seasons than anyone else in the 2015 draft class, including eighth overall pick Vic Beasley of the Atlanta Falcons, who has 24.5 in that span.
The Vikings will still have to decide whether to give extensions to wide receiver Stefon Diggs and/or Anthony Barr.