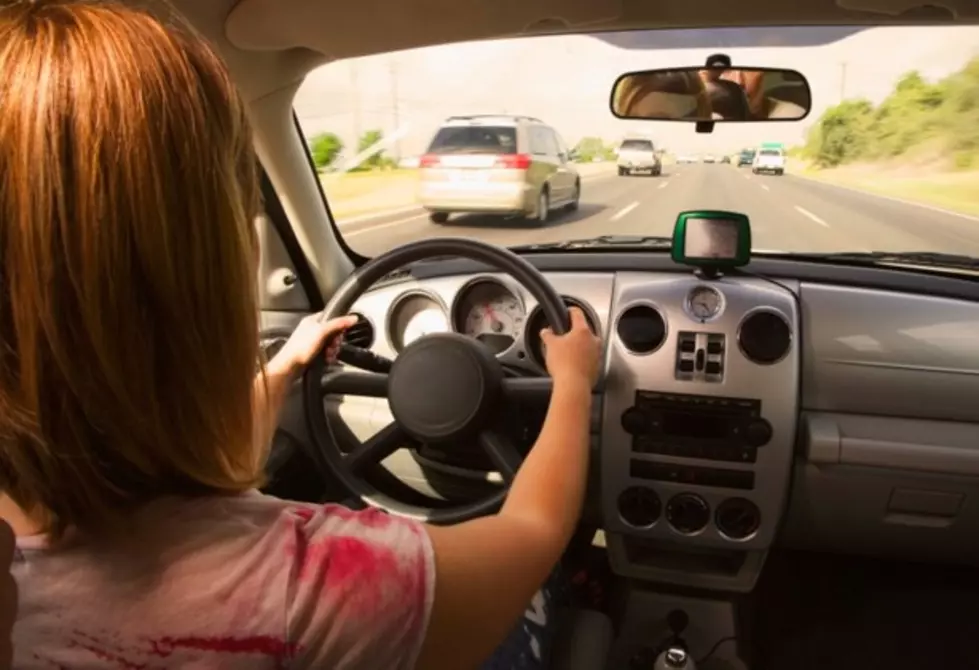 Travel Hacks For Your Summer Traveling!
Jupiterimages/ThinkStock
Have you had a nice, relaxing summer so far? Have no fear! There's plenty of time to screw that up with a family road trip!
I've had amazing experiences on family road trips...and I've had some pretty miserable experiences, too. Here are a few tips (or "hacks" as the kids call them nowadays) to make traveling slightly-less terrible.
---
TRAVEL HACKS TO GOODER YOUR TRAVELING!
1. Worried about your shampoo/lotions/sunscreen/scotch leaking onto the clothes in your luggage? Whip out the Saran wrap! Unscrew the tops of the bottles/flask(s), wrap the opening, then put the lid back on. No more wasted scotch shampoo!
2. Flying? WHY?! Are you actually taking kids onto a flight? Just know that everyone with kids hates you. A lot of flights don't have TVs in the seats anymore (saving money on the flight by flying coach to blow on plastic crap your kids will ignore after 5 minutes? Brilliant!). Save a movie or seven on your phone/tablet while at home (preferably before you get on the flight...), then put your device into a (CLEAN!) barf bag. Hang it on the latch that holds your tray up. Just add headphones.
---
---
3. Going to a destination wedding? Why? You shouldn't have let friends like that into your life, because now it's costing you $$$. You'll at least need a dress shirt (unless the destination is a nudist colony). Keep the collar on that shirt from going wonky (like your bank account from funding this trip) by rolling up a belt (perhaps the one you'll be using?) and putting it inside the collar. BOOM. It'll keep its shape (unlike you, Mr. Dad Bod!).
4. Did you somehow forget to pack the brick plug thing for charging your devices? Oof. Lucky for you, the TVs at most decent hotels have USB ports. Plug it in, plug it in. Sometimes the hotel will have a brick or two that you can borrow. Unless you're saving on the flight AND hotel and booked a room at The Cockroach Inn. Risking a bed bug infestation to save a few bucks? Shame. SHAME. You deserve a dead battery!
I think I might have some issues to work through. Or maybe I just need a nap. I'll try a nap. Byyyyyyyyye!
More From 98.1 Minnesota's New Country