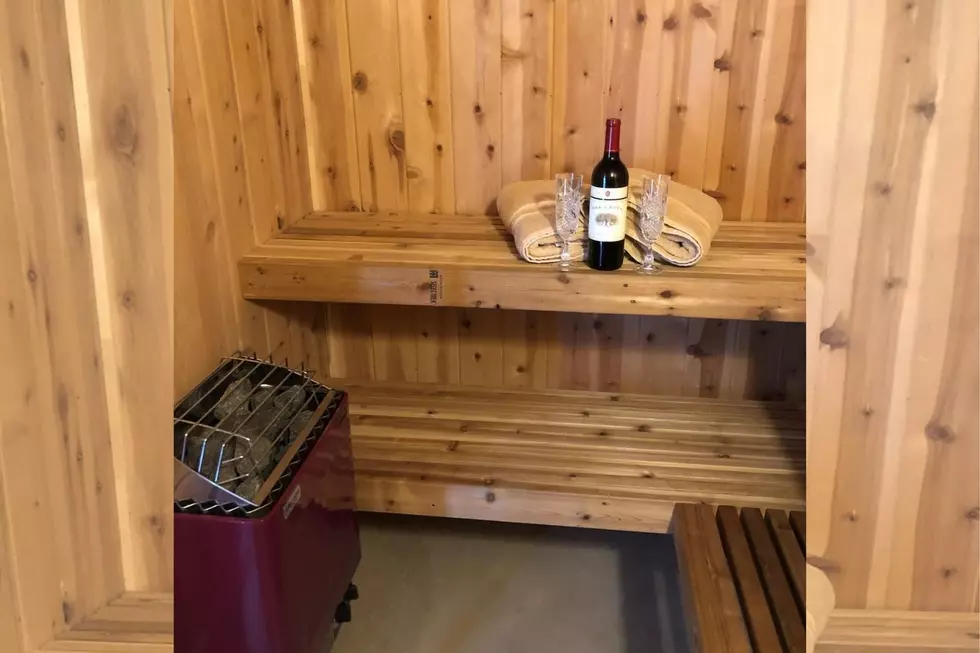 This Annandale AirBNB Has a Sauna for Guests to Use
Northfork Ranch via Airbnb
I think the thing I miss the most that the pandemic has taken away is the use of public saunas. I was an avid sauna user at the gym, and when they had to close because of COVID-19 my back immediately tensed up and hasn't released since.
As I was scrolling through AirBnB options in our area this week (looking for a unique wedding venue option, but that's another story), I found a place to stay in Annandale that has a sauna on-site for guests to use:
Enjoy a peaceful getaway at North Fork Ranch. Your private guest suite awaits you in a beautiful country setting. Relax and warm up in your own sauna after a day of fishing, snowmobiling, or working from home.
North Fork Ranch is located on 37 acres of land, so there is plenty to do and explore, but if I was staying there my only interest would be the sauna.
When you stay at this AirBnB you have an entire private suite to yourself, and access to a patio and a firepit, strong wifi, and just note that the cats aren't allowed inside. I'm guessing there are some kitties that live there that have tried to join in on guest's getaways in the past.
The cost to stay here is $79 a night, and it has 30+ 5 star reviews from previous guests. Sounds like a deal to me. A day or two to get away, and get to use a sauna? I'd gladly spend my stimulus check on that.
15 Things You'll See In Minnesota When the Temp Hits 60 Degrees
More From 98.1 Minnesota's New Country