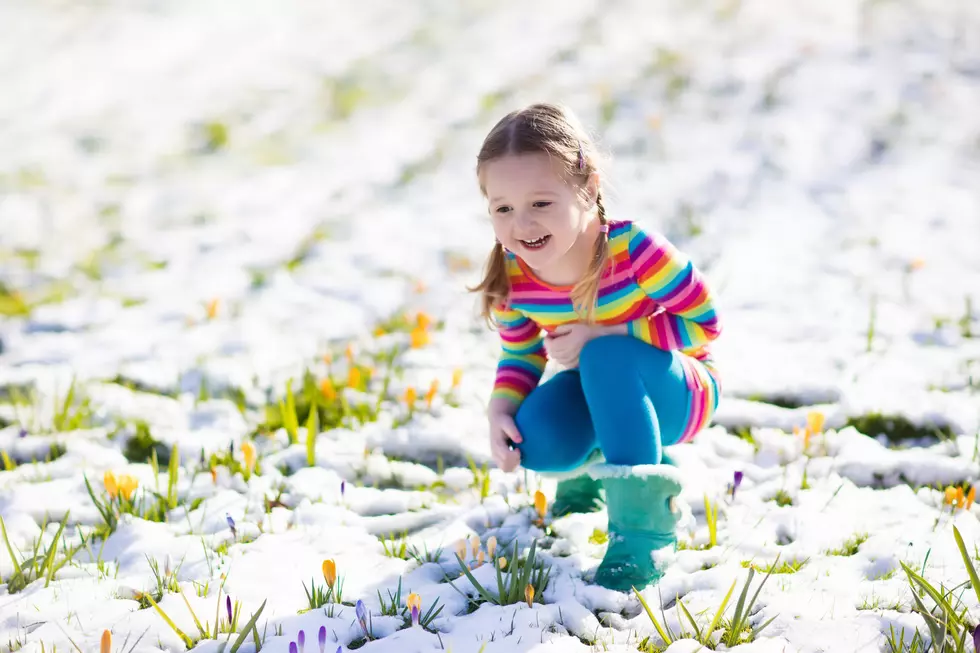 The Difference Between November Snow and March Snow in Minnesota
FamVeld/ThinkStock
The past three years it has landed on a weekend and ruined plans for people all over the state, but this year we had it on a Monday, which I find much more appropriate. If the weather is going to be less than ideal, it might as well happen on a Monday.
The Mid-March 2021 Snowstorm covered the St. Cloud area in a blanket of fresh snow, after things were finally starting to dry out. At the St. Cloud airport, they measured 3.3 inches.
Measurable snow in March is so different than the first measurable snow of the season that typically falls in November. Here are some of those key differences:
November snow is cute and exciting, March snow makes us roll our eyes.

November snow gets us excited for a white Christmas, March snow has us rethinking our Easter egg hunt plans.
November snow has us gassing up the snowblower and shoveling every flake, in March we just let nature run its course.
In November we don't know when the plow will go by, in March we can almost predict it.
November snow has us taking all our winter gear out from the closet, March snow has us running errands in hoodies and crocs.

In November we want it to cover up brown grass, in March we want that brown grass back.
November snow sticks around, March snow will be gone by the end of the week.

Here's to hoping this is the last snow we see for the year.

15 Things You'll See In Minnesota When the Temp Hits 60 Degrees
Minnesota's 10 Favorite Things About Winter
More From 98.1 Minnesota's New Country