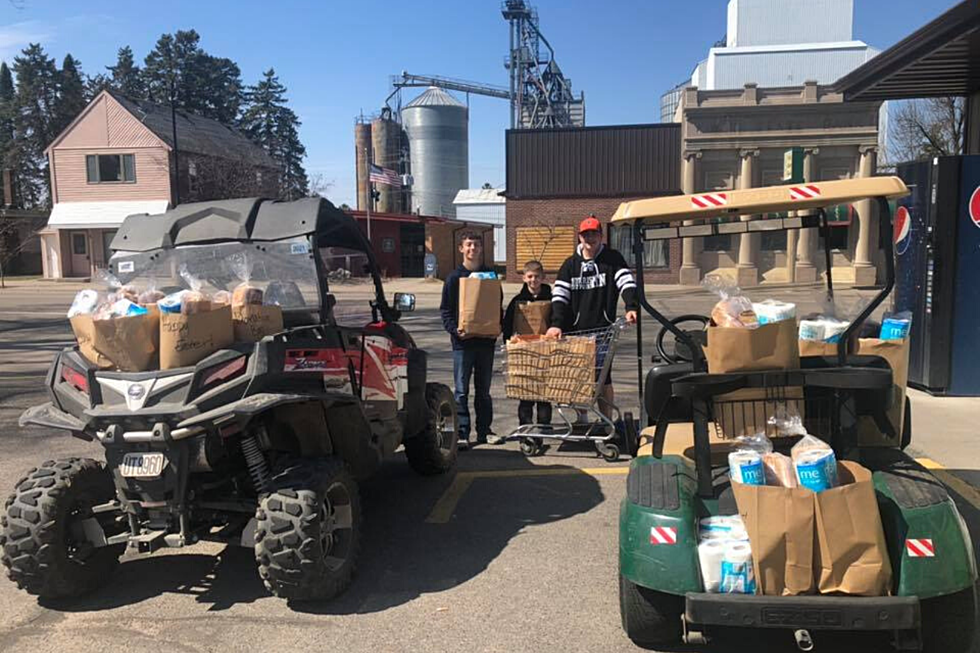 Swanville Supermarket Donating Groceries to Neighbors in Need
Bob and Fran's Supermarket
I'm a sucker for small towns. I grew up in Long Prairie, and spend my summers at the lake near the Swanville area. There's a certain charm to those small towns, and I think a lot of that comes from their willingness to help their neighbors in any way they can.
Bob and Fran's Supermarket is a family owned grocery store in Swanville, a town of just over 300 people. In an effort to help the small community as much as possible, they grocery store is putting together and delivering donation bags to elderly and at risk people during this global pandemic.
As we all know, Swanville is such a generous community!

We received some generous donations from people wanting to help those affected from Covid -19 in any way.

Please message us if you are needing some help or if you know someone that is, whether it be now or in the future. We would like to pay it forward with groceries or any other necessities to help people get by!

Together, as a strong community, we can get through this!!
Enter your number to get our free mobile app
Donation bags are filled with groceries and other necessities and being dropped off to the people in the community who need the supplies the most. This past Sunday, a shipment of toilet paper came in and was delivered via volunteers on golf carts and side-by-sides to over 21 homes. Bags are left by doors and on porches for minimal contact.
The community has already raised over $1000 after launching the project in late March. Donations for the bags are being accepted in store and via mail to:
P.O. Box 188
Swanville, Mn 56382
In addition to the donation bags, some Swanville citizens built a food pantry outside the store for people to donate items and take what they need, and the Bob and Fran's team has told us that it is being used and appreciated.
Shout out to small towns for going above and beyond to help out neighbors in need during these challenging times.
Our Listeners Share Their Hopeful 'Worlds of Hearts' Creations During Pandemic
More From 98.1 Minnesota's New Country