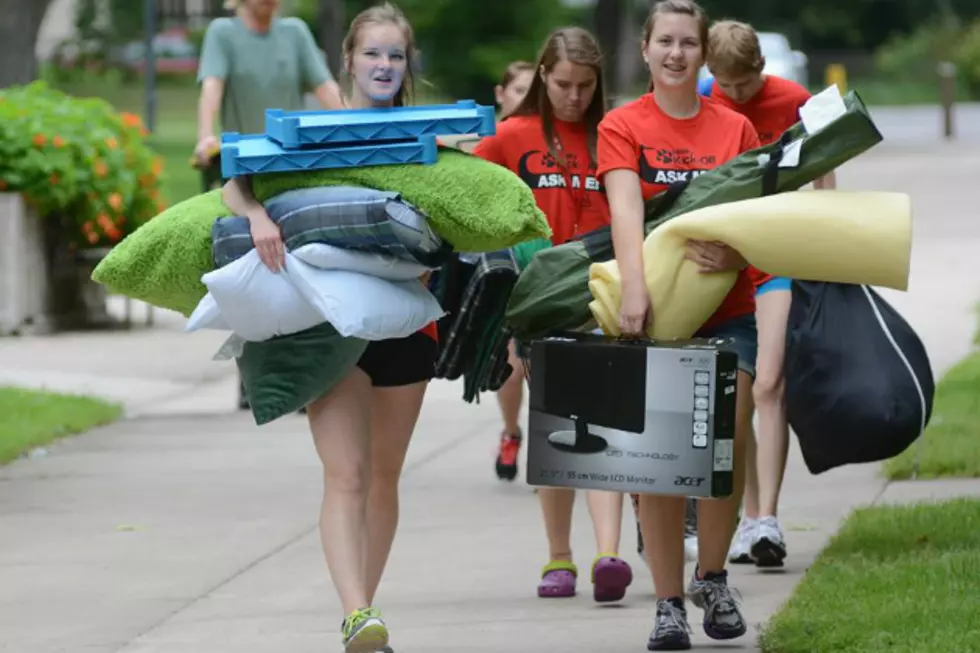 SCSU Expecting A Big Number of Students on Move In Day
St. Cloud State University, Facebook
Move in weekend is only a couple of weeks away for St. Cloud State.  Move in day is August 17 and SCSU President Dr. Robbyn Wacker expects more than a 1,000 first year or transfer students to be moving in that weekend into campus housing.  She says they will have a record number of students that will be living on campus this upcoming school year.
St. Cloud State is also working with the Chamber of Commerce and Downtown Alliance to offer students on move in day "husky day".  President Wacker says this will involve students walking to downtown to get acquainted with the downtown and what it has to offer.  She says this is the first time they have launched this event for students.  Wacker says they want to make sure new students know they are welcome here not only by the SCSU community but also by the community at large.
SCSU has held many camps this summer including an E-sports camp and Scrubs camp.  The E-sports camp reached out to those interesting in organizing online video game tournaments and events.  The Scrubs camp is in partnership with St. Cloud Tech and Community College with the intend of getting young people interested in the health care industry.
Fall Athletics pick up with events starting on campus the week of August 21 and Dr. Wacker says they are already planning events for their Homecoming week which will be October 2-7.
If you'd like to listen to my conversation with Dr. Robbyn Wacker it is available below.
Come Visit Farming, MN With Us in Pictures
More From 98.1 Minnesota's New Country