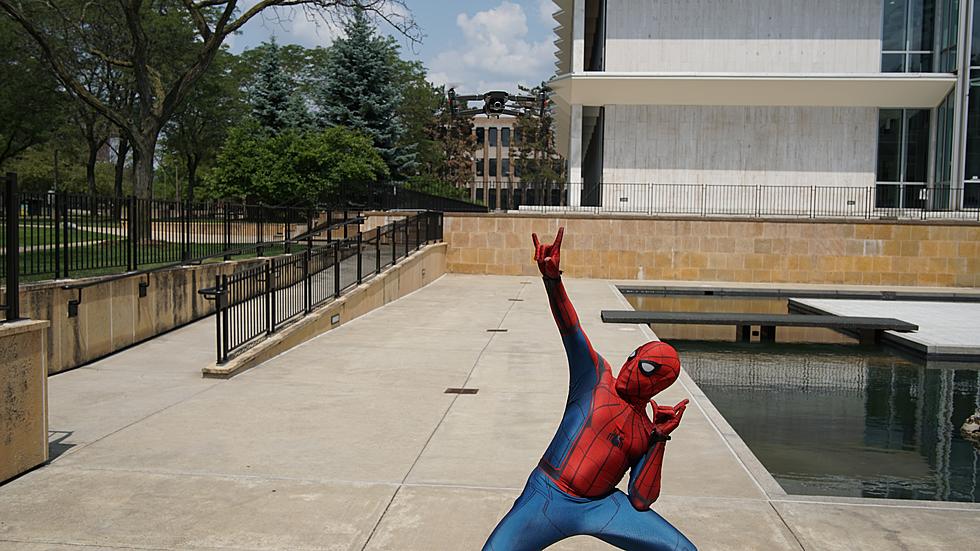 Will SCSU's Atwood Be Covered In Spider-Man Pointing Memes On Wednesday?
Image Credit: stem list via Unsplash
If this event turns out the way that the event creator thinks it will, St. Cloud State's Atwood Memorial Center will be full of pointing Spider-Men. The event, which is now Facebook official is scheduled for this Wednesday afternoon.
The event's creator, Ian F, posted about the event before creating one, on the St. Cloud, MN Area Community Page, and that is where I originally saw it.
Hey everyone, if you havehave a Spider-man costume or know someone who does.
I am going to be organizing a Pointing Meme meet-up event outside of Atwood Memorial Center on SCSU's campus next Wednesday from 4:00-5:30. This time works out best since most students are done with their classes by then.
If we can get enough people, I want to send it to Saint Cloud Times and WJON. See if we can make the front cover or get an article about it.
This is for all who wish to participate and we'll get some funny photos. Since Halloween's closing in Spider-man costumes are heavily available at most places.
This is the perfect time to recreate the meme.
I also want to see if I can make this a regular thing and see if there's some charity opportunity as well. This is my first time doing this so I'm still planning out the details for that.
Feel free to message me for details. This is for all ages for anyone who loves Spider-Man as much as I do. Alot of people have Spider-man costumes.
That post then later turned into an event for the possible invasion of Spider-Men pointing on Atwood. 
If you aren't familiar with the meme, it is the 'modern-day version of the pot calling the kettle black' according to ScreenRant.com
The meme highlights "relatable moments in which two people have some shared experience or similar trait in common, or in moments where someone is accusing someone else for something they themselves are guilty of. The meme has become essentially become a modern-day Spider-Man-themed version of "the pot calling the kettle black"."
So far there are only 7 people who've shown interest in the event with only 1 person committed to coming.
So will we see Atwood crawling with pointing people dressed as Spider-Man, I guess we will just have to see how Wednesday goes.
LOOK: These are the 100 best cities to raise a family
Gallery Credit: Emily Sherman
Come Visit Farming, MN With Us in Pictures
Million Dollar Homes! Check Out This 'Palatial Paradise' For Sale In St. Cloud
The housing market still seems to be going pretty strong, nothing like the last 2-3 years when homes lasted just hours on the open market, but there are still plenty of homes listed for sale in Central Minnesota. One of those homes is a million-dollar listing right here in St. Cloud. The home is described as 'an exquisite palatial paradise', and the photos online seem to prove it.
Gallery Credit: Listed by: Christopher Hauck Coldwell Banker Realty
More From 98.1 Minnesota's New Country