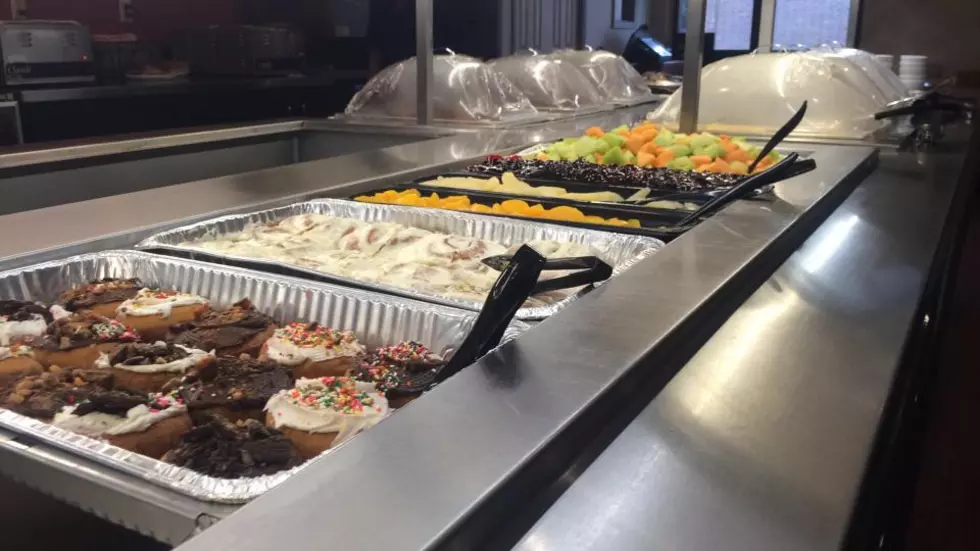 New Restaurant, Creekside Buffet, Now Open in Sartell
Cornerstone Buffet and Restaurant (Facebook)
Calling all buffet and food lovers throughout central Minnesota--there's a new restaurant choice that just opened up in Sartell.
It's called Creekside Buffet & Restaurant and its open in the former Cornerstone Buffet location .
Enter your number to get our free mobile app
You can choose to eat from the large buffet of various salad options and toppings, hot food and soups or you can order something to be specially made for you from their menu.
Creekside has got a new menu with completely new recipes than the older Cornerstone Restaurant. Creekside Buffet shared a sneak peek of their first menu on Facebook Monday. It's safe to say they've definitely got mouths watering across central Minnesota.
The restaurant serves up a variety of appetizers including wings, quesadillas, nachos, onion rings, garlic cheese bread, mozzarella sticks and more.
Their main entrees include your choice of wraps, a variety of chicken options, various sandwiches and burgers along with salads and more traditional dinners.
Creekside features different themed nights at the buffet.Tuesdays are Taco night,  Wednesdays are pasta and pizza night and Thursdays are stirfry themed.
The restaurant also offers their menu to go. You can call them to order takeout at 320-203-9999.
They're open Tuesday through Saturday from 11 a.m. until 8 p.m. and Sundays from 9 a.m. until 2 p.m. They're closed on Mondays.
Creekside Buffet & Restaurant is located at 101 7th Street N in Sartell in the Riverside Plaza complex.
A Historic Creamery in Randall Has Been Made into a Quilt Shop
More From 98.1 Minnesota's New Country